Baking Cakes And Taking Names: Hetal Vasavada
Hetal Vasavada, the celebrated author behind the cookbook, 'Milk & Cardamom', talks about her philosophy behind food.
There is so much about food that we take for granted. For some, however, it is more than just sustenance or fuel. For some, it is a channel to tell stories and evoke old memories while creating new ones. Hetal Vasavada could tell you more about this. After all, her recipes have, in them, a sense of nostalgia and an old world charm. Her food is as much about her taking her past experiences as it is about infusing them with newfound flair and creativity. I hope, as you read this, wherever you are, it is not 2 AM and you aren't hungry.
Growing up in a large family, in Bloomfield, New Jersey, Vasavada describes her childhood as being the normative First-Generation Indian-American experience. Being part of a big family also meant that dinner was, without a question, always a big thing. The vast amount of food being cooked meant that everyone had to help out in one way or the other, from kneading the dough for the rotis to tending to the curry. Believe it or not, often, they would end up making, quite literally, hundreds of rotis because it wasn't just dinner that they were cooking, but also lunch for the next day. Chuckling to herself, Vasavada states that they had no choice but to help.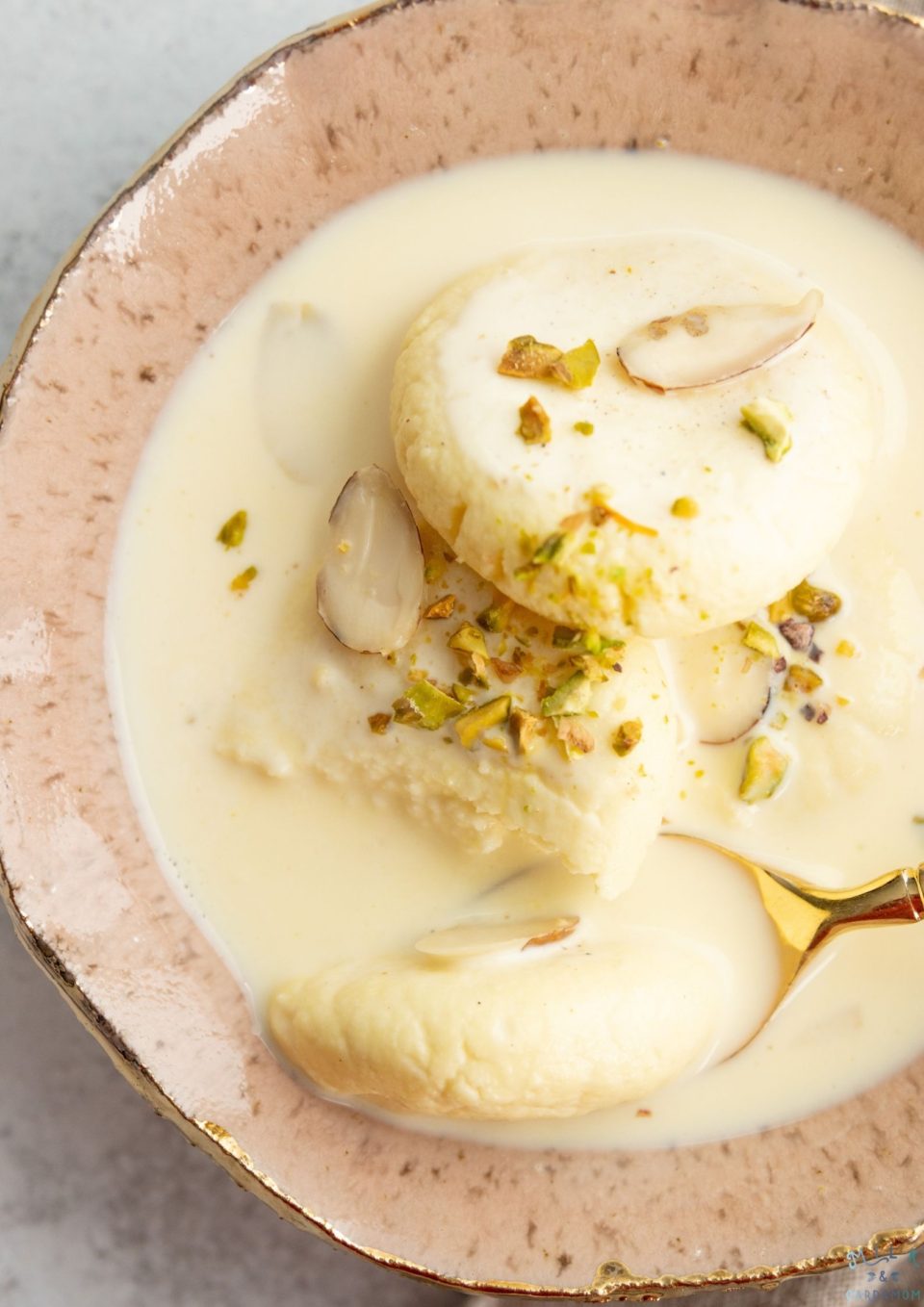 Of course, a lot of us first learnt about Vasavada from her time in MasterChef US, where she was amongst the final six contestants. The competition on screen was stressful enough for the contestants. However, behind it all, Vasavada felt an immense amount of pressure to represent not only Indians but also vegetarians and vegans. We, in India, often take vegetarian food for granted. To us, vegetarian food is as much a part of our life as anything else. It is a different story, however, in other countries. In the US, for example, there is this burrowing perception of vegetarians and vegans as being 'pushy' or having a 'holier -than-thou' approach to food. Vasavada, however, asserts that, for her, food was never about creating a barrier. In other words, eat what you want to eat, just don't invade the space of others or look down on their food habits. Food, after all, is about bringing people together.
Even so, despite the immense amount of pressure, Vasavada attributes MasterChef as being the catalyst to her realising that she wanted to create a space that revolved around food. Don't get me wrong, this was always something that she wanted to. However, somewhere at the back of her mind, there was this hesitancy and uncertainty about whether she was up to it. Her time at the competition made her realise that she did have it in her to do what she always wanted. After all, as she puts it, when someone like Gordon Ramsay tells you that your food is good, it hits completely differently. She needed MasterChef to help her gain the confidence that she needed to continue pursuing food, knowing that she had something tangible there.
And pursue it, she did. In point of fact, Vasavada is the author of 'Milk & Cardamom', which was declared as one of the top cookbooks in 2019 by The Washington Post and San Francisco Chronicle. Her recipes have gone on to be featured in celebrated publications such as Food And Wine, Bon Appetit and The New York Times, amongst others.
When she set out on working on her cookbook, Vasavada realised that there was really nobody putting a focus on Indian desserts, even though it is such an integral part of our culture. There are so many chefs out there who focus on Indian cuisine, however, the majority of their focus is directed towards the savoury bits of the cuisine. Nobody was taking the torch for Indian desserts. That was what Vasavada intended to change with her cookbook.
Exploring this further, Vasavada touches on how Indian desserts are markedly different from other dishes. You see, Indian food has always been about cooking with intuition and a 'feel' for the dish. There are no exact measurements for ingredients. No Indian mother is going to give you a definitive answer when you ask her 'how much' And, that goes doubly so for Indian desserts. This is something that has always fascinated her. The idea behind writing a cookbook aimed specifically at Indian desserts was to share some of that evolved nostalgia while, simultaneously, making it accessible to someone completely new to Indian food.
When it was finally published, Vasavada was incredibly anxious about the response her cookbook would be met with. There is so much to navigate when it comes to putting something, that you have put your heart and soul into, out there. All that worry, however, was for nothing. After all, a labour of love cannot go unrewarded. 'Milk & Cardamom' was met with such a positive response that it sort of cemented Vasavada's position as the, as she puts it, 'desi mithai person'. And, Vasavada asserts that she remains incredibly grateful for that.
You could be forgiven for thinking that her blog was named after her cookbook. I know I did and I hope she forgives me for that. Vasavada's blog, however, came much before she even conceptualized her cookbook. Originally under a different name, her blog was a place for her to just share bits that she was interested in, from restaurant reviews to family recipes. Initially, she hadn't narrowed her niche just yet and her blog went through multiple iterations. It was only when she moved to California and started missing her mother's cooking, that she decided to focus it down to food. Also, it kind of helped that California had this whole scene centred around farmers' markets and fresh produce. That's how 'Milk & Cardamom' was actually born.
When we dive into the evolution of vegetarian food and the growing recognition around it, across the world, Vasavada speaks about how people, all over, are becoming more cognizant about vegetarianism. Now, there is more of an emphasis on the effects our choices have. Even so, purely from a cooking standpoint, there is so much more versatility that is needed when cooking a vegetarian dish. Indeed, Vasavada recalls how most restaurants she went to earlier had very little in the way of options for vegetarians. Now, however, there is so much more to choose from when it comes to eating out.
Vasavada has come such a long way from being a contestant on MasterChef. She, now, has created a space on her own where she explores the things that she is most curious about, the dishes she fell in love with as a kid, even going on to conceptualize and create her own. Interestingly, her 'Gulab Jamun Bundt Cake, a recipe that she came up with on her own, is now being sold in bakeries all over India. And, while that may sound like a piece of interesting trivia, it actually is not. It is indicative of how far you can actually go if you decide to set your own path rather than just following a certain trend. You see, however daunting it may have seemed at the time, she chose to be different than what she saw around her. If there is only one thing that you take away from this, Hetal Vasavada would want it to be this. And, of course, some of her recipes too.
Ushering In the First Few Drops Of The Monsoon Rain: Malhaar
In a conversation with the incredibly talented members of the acapella band, Malhaar, we get a peek at what exactly makes the band tick.
There are only a handful of styles, in terms of musical performances, that India is not intimately familiar with. In a country where there is a huge emphasis on mainstream production of music, Malhaar has been blazing a quiet and steady path for itself, with a genuine focus on beautiful vocal performances. These are five incredibly talented individuals who have tapped into a relatively unexplored style, with each member being as passionate as the next. In a conversation with the band, I learn that their journey has been one of unshakeable perseverance.
Malhaar is an acapella band, with Sahana Hegde, Prathima Karanth and Anirudh Bhargav as the lead vocalists. Shreyas Nayak stands as the only percussionist in the group, while Gagan Raj makes his presence felt with his incredible beatboxing, diving into quite a bit of singing as well.
Initially part of the same Indian Music team from their college days, Malhaar actually gets its name from the Hindustani classical raga. Of course, the name differs a little from its original spelling, however, that's only because the people involved, in the original team in college, imparted their own inflections to the name.
The name isn't the only thing that stakes out a unique territory for itself. The members of Malhaar have been making waves in a music scene that is predominantly focused on millennial pop or Hip Hop. As Anirudh states, the whole idea of starting an acapella group comes from the western counterpart of the music team in their college. Listening to one of their performances, Anirudh found himself awestruck and sought out the other members, in the hopes of starting something on their own. It is, perhaps, a desire to bring out something that is not only fresh but also aligned with their own artistic inclinations. Even so, they recognize how unfamiliar it might all be to an audience. It is with that same recognition that they seek to bring acapella to a native audience by incorporating a sense of familiarity through Indian music.
It has taken a fair bit of time for people to understand the style in which Malhaar delivers its performances. If you head over to their social channels, you would see that the band covers a wide variety of pretty much everything. From the nostalgic Airtel jingle to a medley of Kishore Kumar's songs, Malhaar has been doing things its own way, and to be completely honest, doing it incredibly well. It might seem random at first, but if you look closer, you would understand that they follow a certain theme in each of their compositions. For example, the tribute to Kishore Kumar, titled 'Safar', is a composition that takes multiple tracks and harmonizes them into a beautifully blended musical arrangement. The idea is to build a founding base where the original track can be moulded into something that each member can lend their own voice to.
All of that can, sometimes, be difficult to navigate, especially when there are multiple people involved. It becomes easier, then, that the members of Malhaar have a long standing friendship with each other. There is a love and understanding between them that is not only evident in the manner in which they speak but also their performances.
Speaking of performances, Sahana tells me about the founding experience that pushed them to start their own channel where they upload their performances. Performing at an alumni meet for their college, the team was invited over to IIT Madras to perform at an event. Notwithstanding the time they performed at their alumni meet, I think that singular acapella performance on stage, at IIT Madras, gave birth to Malhaar, as we know them today. Even so, Anirudh, along with the other members, states that the whole performance was more of a trial run than anything else. And, in a way, it was. It laid the stepping stone for the group to become truly confident in what they do now.
I have said this earlier and I will say it again. Malhaar is not your usual band. No. In fact, they are a uniquely talented acapella group, with five incredibly gifted members standing and supporting each other with their own individual passion and understanding. After all, If that wasn't the case, you probably would have never gotten this beautiful rendition of 'Zehnaseeb'.