Celebrating The Picasso Of India: M.F. Husain
Today, on the birthday of M.F. Husain, also known as the "Picasso of India", we bring you some of his most famous paintings.
Horace once said, "A picture is a poem without words". M.F. Husain, one of India's most prolific painter, also referred to as the 'Picasso of India', was a master expressionist, painting the poetry of life through his art.
Born on 17 September 1915 in Pandharpur, Maharashtra, he spent his early years in Indore. To hone his craft, he attended the Sir Jamsetjee Jeejebhoy School of Art in Mumbai. His paintings depicted Indian subjects like Indus Valley Civilization, Indian culture, history and great personalities, through contemporary art. Highly known for his bold impressions and vibrant colours, he created artistic masterpieces.
He has also directed a few movies like Through the Eyes of a Painter (1967) for, which he received the National Film Award for Best Experimental Film and Meenaxi: A Tale of Three Cities (2004).
Conferred with Padma Shri, Padma Bhushan, Padma Vibhushan and many other awards, he is one of the most celebrated and internationally recognized Indian artists of the 20th century.
Today, on his birthday, we bring you some of his most famous paintings.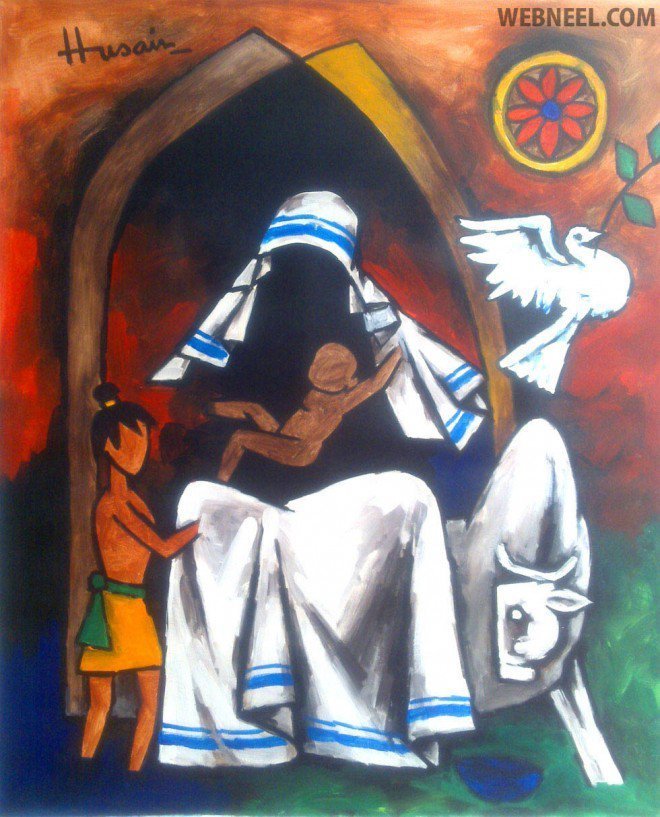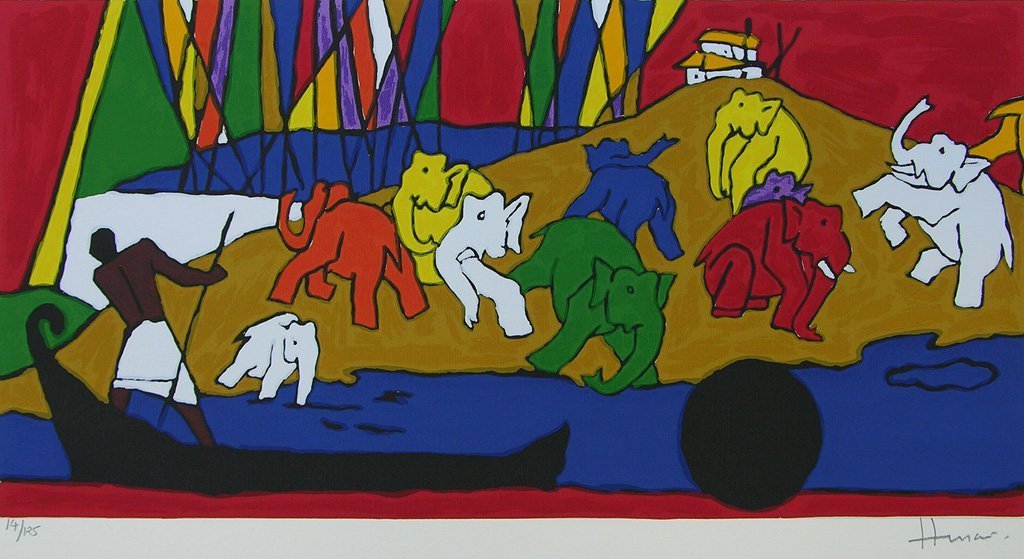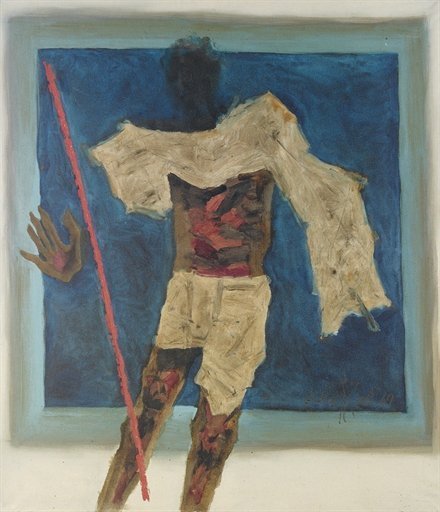 The Inspiring Story Of An Abstract Artist: Praaggya Sharma
Abstract Art is a free expression of the artist's mind and speaks in a different language to everyone. We bring you the story of an artist, Praaggya Sharma.
Lines, colours and patterns when splattered on canvas creates pieces of abstract yet beautiful art. The value of abstract art lies in the fact that it takes the meaning that its viewer wants. It speaks in a different language every time. Today, we bring you the inspiring story of an abstract artist, Praaggya Sharma.
A young mother of a four-year-old, Praaggya epitomizes the spirit that it is never too late to pursue your dreams. She was born in Bareilly, a small town in UP and grew up in Delhi. Later she moved to different cities and is now settled in Bangalore. She is a graduate in Economics (Hons.) from Punjab University and an MBA in Marketing from IMT-Nagpur.
In an exchange with The Talented Indian, she recalls her journey so far.
"I started painting about 3 years ago, when I was a stay-at-home mom. I was on the verge of depression with no adults to talk to all day long. Everything used to be about the baby but when she'd nap or at nights I'd get thinking and felt that I needed to do something for myself. Art had piqued my interest when I was expecting and I thought of giving it a shot. I'd scroll through other artists' feeds on Instagram and watch tutorial videos on YouTube when feeding the baby or watching over her when she'd be playing by herself and then I'd try out stuff when she'd be sleeping. I started with watercolours and then forayed into Acrylics shortly after. From step-by-step tutorials to making abstract art, I had a steep learning curve. Painting abstracts was what felt the most liberating – I don't usually plan a lot before starting a painting, I just start and go with the flow intuitively. I started putting my work out on Instagram and was thrilled by the love and support from the artists' community there. I made some friends even found a sort of a mentor who I'd go to for advice about art materials or feedback on my work, her being a trained artist. In my art journey, my husband has played a crucial role. He'd look after, even feed the baby when I'd be painting after coming back from work or over the weekends. He's always been there at all my events/exhibitions, helping me out with the setup, etc. Not to mention the constant encouragement to the extent of buying me my first fancy brushes for our anniversary. Even my parents and siblings supported this newfound passion of mine wholeheartedly and they still congratulate me on every sale I make."
She is inspired by Monet's artwork, mainly because of the choice of subjects, however, there are many contemporary artists on Instagram who have influenced and shaped her style. She believes that "consistent practice and patience" is the key to perfecting any art or skill. Despite every challenge, failure or shortcoming, you "just have to pick yourself up and carry on."
Conclusively, while giving a beautiful message to all young dreamers and artists, she says, "Stop complaining about having no time. Everyone has a busy life or a routine to follow or whatever we choose to take up a large space in our lives but if you feel this itch to do something, if you look at someone else doing something great and sigh, "I wish I could do that", just do it! Make time. Even if it is 15 minutes every day, that's enough to get you started and get in the groove till you can't stop doing it. If you love doing something, stop waiting for life to give you a window of free time. Make it happen for yourself."
We bring you some of her most remarkable pieces of abstract art.