Celebrating The Picasso Of India: M.F. Husain
Today, on the birthday of M.F. Husain, also known as the "Picasso of India", we bring you some of his most famous paintings.
Horace once said, "A picture is a poem without words". M.F. Husain, one of India's most prolific painter, also referred to as the 'Picasso of India', was a master expressionist, painting the poetry of life through his art.
Born on 17 September 1915 in Pandharpur, Maharashtra, he spent his early years in Indore. To hone his craft, he attended the Sir Jamsetjee Jeejebhoy School of Art in Mumbai. His paintings depicted Indian subjects like Indus Valley Civilization, Indian culture, history and great personalities, through contemporary art. Highly known for his bold impressions and vibrant colours, he created artistic masterpieces.
He has also directed a few movies like Through the Eyes of a Painter (1967) for, which he received the National Film Award for Best Experimental Film and Meenaxi: A Tale of Three Cities (2004).
Conferred with Padma Shri, Padma Bhushan, Padma Vibhushan and many other awards, he is one of the most celebrated and internationally recognized Indian artists of the 20th century.
Today, on his birthday, we bring you some of his most famous paintings.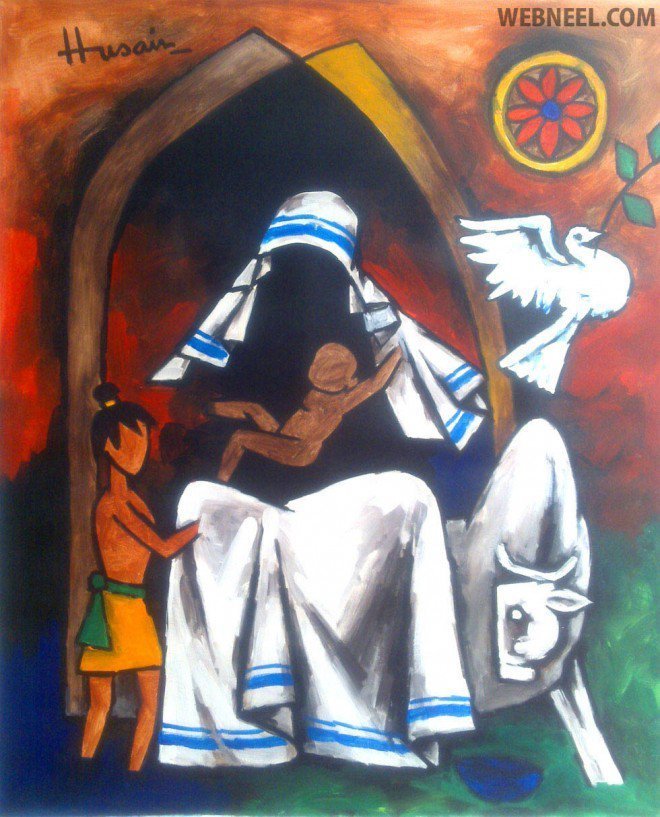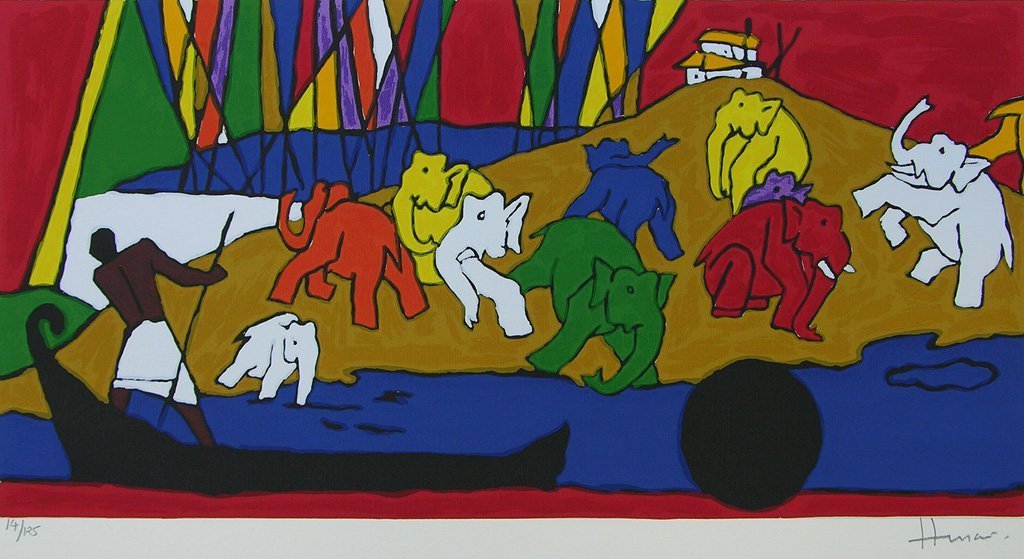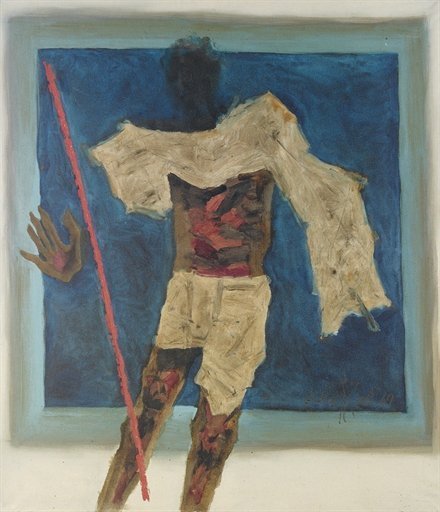 Portrait Painting: Capturing Life With Fine Strokes of The Brush
The highly talented artists Suresh Trivedi, Sumit Sarkar, Namdev Harsh and A R T O S R I T A M, capture life on paper through their portrait paintings.
Since time immemorial, art has held a special position when it comes to communicating or expressing emotions. Before languages came into being, cavemen communicated with each other through drawings and sketches; rock paintings have been made since the Palaeolithic age, 40,000 years ago. Art has a very rich legacy and it continues to be carried on further, for art will continue to exist as long as the human race exists. This segment is dedicated to skilful artists with expertise in Portrait art- painting and sketching.
We relate to Portraits on a different level – the depth in the eyes, the creases on the skin, the texture of the hair and the curves of the lips…we notice things we never saw before; we appreciate the beauty more intently and passionately. Portraits carry a significant part of humanity with them, we identify people with their faces and through facial expressions we are able to make out the emotions a person is experiencing at the time. Kings and Queens expressed their pride and glory by getting painted grand portraits of themselves, and even today, portraits seem to capture the intensity of emotions better than cameras ever could.
It is a special feeling to see your image sketched with lead on a canvas, the array of colours which go on to give shape to your beauty. These portrait sketchers strive to create human expressions on paper. Their masterful pieces of art give us a glimpse into their world of recreating human faces with their own understanding of human features. The precision and accuracy they exhibit leave the spectators in awe and the grandeur in their art can be felt. The time and hard work with which each piece of art is crafted add to the aesthetic value it holds. The magnificence of their art is remarkable and so is their dedication towards adding life to a combination of lines and curves.
Today, we take you to the world of beautiful portraits, created by the fine expertise of these talented artists.