Environmental Art: Synergy of Utility and Aestheticism
On this environment day, we bring forth the intriguing saga of environmental art and the artists that help propagate its arena.
Environmental art is a superordinate phrase that refers to a vast body of art forms that center their intrinsic motivation towards environment. Originating from the paleolithic imitations of nature, environmental art has transmogrified its caricature completely. Environmental art as an artistic trend, per se, came in vogue during the 1960s and 1970s. It is no longer just the "idola" of nature but comes with a wide perception. Environmental artists propagate social, moral, ecological utility through their art but are not limited to these visions either. They serve to depict the intimacy (while maintaining the autotelic nature of their art) between components of biosphere and Humans.
The contemporary artists are conscious of maintaining the aesthetic affront of their art along with its utilitarian purpose of creating awareness about various environmental issues. Nature in these art works is treated as mutually inclusive and slightly derives its characteristics from the Gaia theory proposed by James Lovelock as being sometimes "self-regulating", like a being of flesh and blood. If the rapacious nature of human beings towards environment is an inclusive theme of these artists, then the destructibility of Nature is also depicted with existential turnabouts. In any case the synergistic interaction between environment and its component and human and its artificial surrounding is prominently present. So, to say, environmental art also is a representation of a tripartite: man, society and nature. The eco-centric approach of these artists, where anthropomorphism is present on the peripheric boundaries, makes them an ideal environmental activist too.
Talking about the aesthetic qualities of environmental art, it brings into existence the aural, visual and spatial sensations in the form of art. The somatic is associated, on a connotative level, to the incorporeal.
This World Environment Day, let's have a brief look at some amazing environmental artists.
Arunkumar HG
Inspired by the rhythmic philosophy of environment and motivated to unravel the saga of nature Arunkumar HG, focuses on creating awareness towards the ecological welfare and the sustainable ways of utilizing the perks of nature through his art and even sustainable ways of creating art itself by biodegradable materials. He even promotes the ideology of art derived out of the mediums present in the environment.
Manav Gupta
Capturing the minute and vast elements of environment in his art installations and verses, Manav, promotes the "Arth" (a portmanteau for art for earth) movement. During the project "Arth" he transformed pottery into large avant garde contemporary art sculptures and installations to raise consciousness on environment and bring a change among people. His art installations captures what memory can not behold and poetry claws that memory with the interior flux of mind. Such is the nature of his art.
Harsha Durugadda
Awarded with the Biafarin award and Rio Tinto Sculpture award among others, the well applauded sculptor, Harsha Durugadda, believes in embedding symbolic meanings in his sculptures. The aesthetic sculptures of Durugadda behold the onlooker with the metaphysical tension in their core.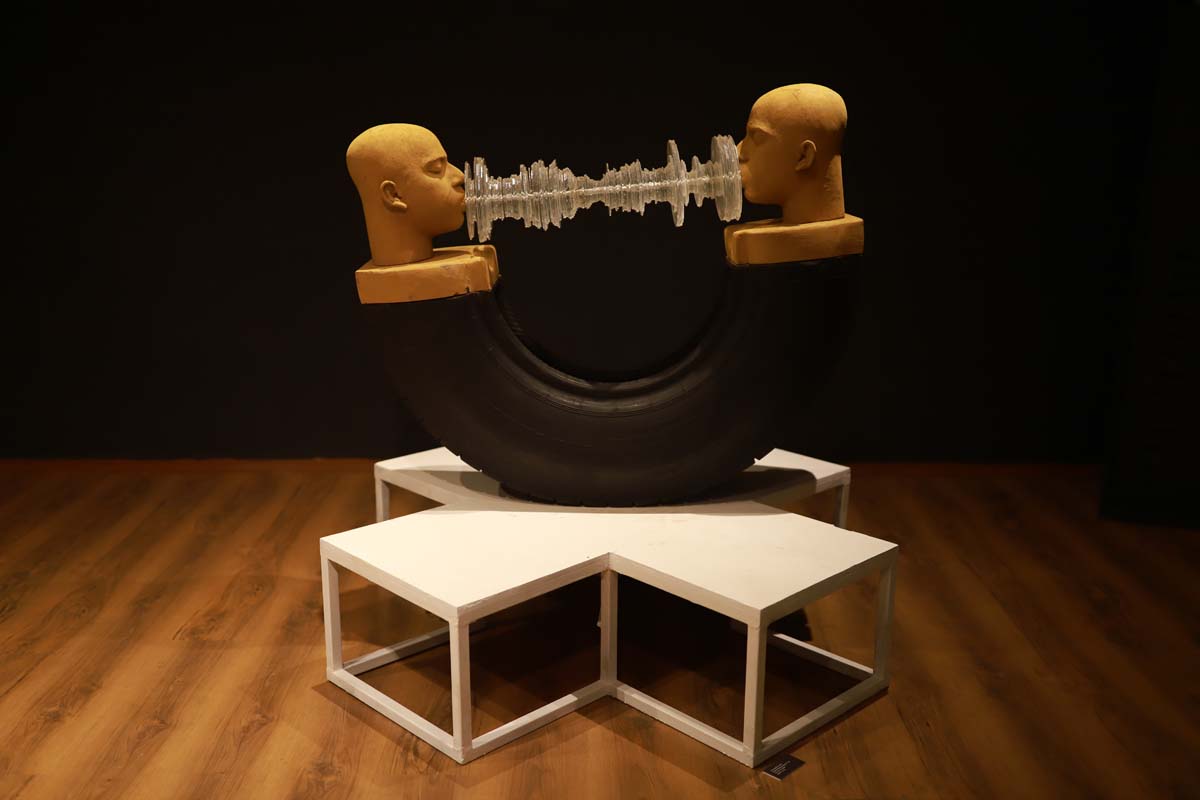 Rajyashri Goody
The diversity of mediums is a characteristic idiosyncrasy of Rajyashri Goody's work. Apart from her rich body of work, she has been a part of a climate justice event held at Foreign Exchange at La Générale, Paris.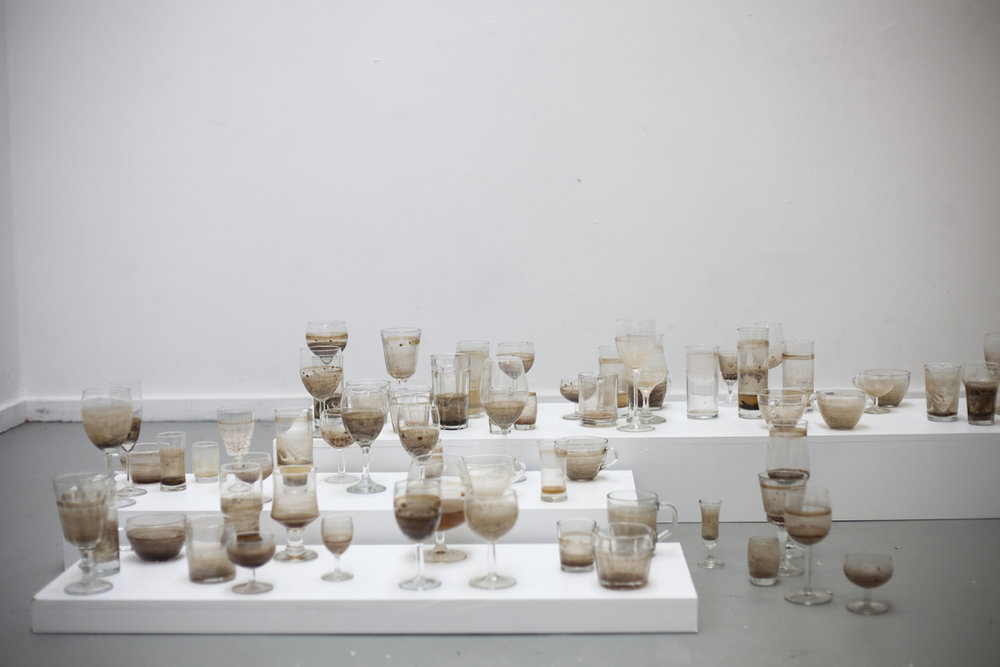 Art isn't just for the revival of the sense of what we feel is beautiful, art is also a revival of what is necessary for the society, in this case an environmental awareness.
'Dee for Drawing': Dejeshwini's Digital Art and Illustrations
Digital artist-illustrator, Dejeshwini shares with us tid-bits of her life, professional career and its milestones.
Even before she had known what art was, Dejeshwini was branded an artist. It was by her family, who had seen enough of her drawing circles and strokes as a small child. Later, in school, she would always get recognised as that kid who draws really well. Perhaps, it was in these little things that her ambition to enter the field of art was formed. And now, working as a professional artist-illustrator, Dejeshwini has turned that goal into a fulfilling success. 
Her story!
However, she took her first course to learn concepts of art, online, when she was way into her college. Since then, the internet and Youtube became her lessons, and she admits to learning a lot through them. After completing her graduation, she took a plunge into freelancing, with only one goal in mind– she wanted to be an 'illustrator'.
Dejeshwini's dream started to come true when she bagged her first project to illustrate a children's book. "I was over the moon, at that time I realized, someone is out there to believe in your skill and pay you even if you are a newbie and reasonably talented, all you have to do is just to try!" she exclaims cheerfully. This first professional project held more importance than one realizes. Since art and skill cannot be validated with a certificate, as she goes on to say, it is only in the efforts that one puts behind their passion that amplifies their profile. And Dejeshwini's first gig had been proof of her art and skills coming real, on a more substantial, professional front. 
Another reason that echoes behind her hard work is her resolution to not have any regrets in the future. She says that she doesn't want to carry regrets about not following her passion. This is why she chooses to put as much effort as she can into making a career out of it.
Dejeshwini reveals that she finds art harmonious. It is owed to her creative process of drawing, something she practices quite often. Whenever she finds herself listening to music while drawing, she explains, her strokes find their rhythm in the rhythm of the song. 
For Dejeshwini, to enter the field of illustration with no prior background or a set backup plan, was only possible because she believed in her skills and was willing to learn persistently along the way. Drawing consistently, and putting your work out there is important to establishing your name and presence online. Following that mantra, she deems herself fortunate that things have worked out for her so far. And to people just beginning on the same career path as her, she offers only three pieces of advice drawn from her own experiences.
Her message!
It is important to have a surety of your career choice and its potential in the future, she says. You should have the ability to bear losses and failures or have a calculated backup plan otherwise. But all along this, the one necessary thing piecing everything together would be your faith in yourself. Trust yourself and your skills, and that is all there is to it!
Check out Dejeshwini's beautiful work @dee_for_drawing on Instagram and show her some love.