Stories Of Wild Flowers And Children: Saloni Patel
Saloni Patel, an incredibly gifted illustrator, talks about her idea of creativity and how she hasn't taken 'No' for an answer.
'Bold' and 'Gentle' may sound like somewhat of an oxymoron but there is no better way to describe her artwork. Saloni Patel, like everything she does, pursues art with a single minded passion. In her illustrations, you see glimpses of an individual who has a distinctive idea of what she wants to say, her beliefs firm and her words unquestionable. It is, perhaps, a mark of her own journey so far or it may be the fact that Patel has very little in the way of holding back when she decides to pursue something. Whatever it may be, the outcome is a truly gifted illustrator creating artwork that not only says something, but also is a direct reflection of an individual who recognizes her own worth.
Raised amid the bustle of Mumbai, Patel recalls her childhood as being immersed in art. As a matter of fact, she would choose to give handmade cards to her loved ones instead of purchasing gifts. That, she felt, added a personal touch, allowing a little bit of her own self to pass on and exist in the lives of those she cared about. Interestingly, however, art was not something that she immediately recognized as her calling. As such, she actually pursued a Bachelor's degree in Management Studies before going on to study Graphic Design as part of her Master's degree at the University of Huddersfield, UK.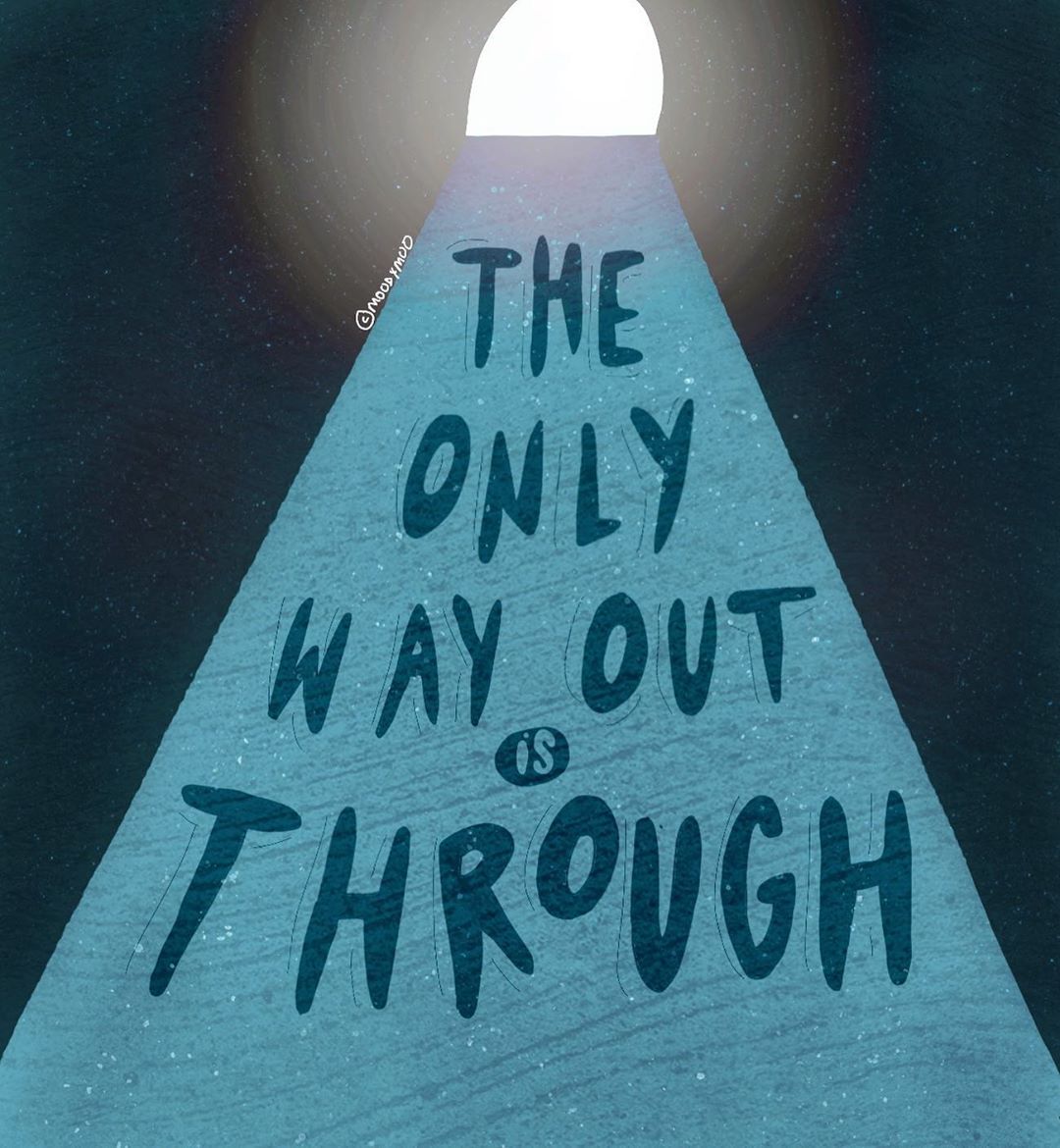 The decision to pursue graphic design, as she puts it, was one that she constantly found being challenged. On her first day in the university, she recalls her module leader asking her to change her course to Business Studies based solely on the fact that Patel did not have a bachelor's degree in graphic design. Even so, after finishing her education and returning back to India to hunt for a job, she recalls a particular job interview where she was told that she did not have it in her to be a graphic designer and, instead, should get into client servicing. You see, the world, itself, was fighting against everything that she ever wanted.
Patel, however, was adamant. She landed herself a job as a client servicing representative at an advertising agency while she, quietly, worked on learning what it actually takes to become a graphic designer and the entire craft behind it. This outright refusal to take less than what she was owed paid off eventually. Patel was hired as a graphic designer by 'BookMyShow'. That was the first time she could actually say that she was working in that professional field. This particular turn of events, Patel says, gave her the necessary determination to hold on to her dream of pursuing art professionally. In fact, this, according to her, was a breakthrough moment for her.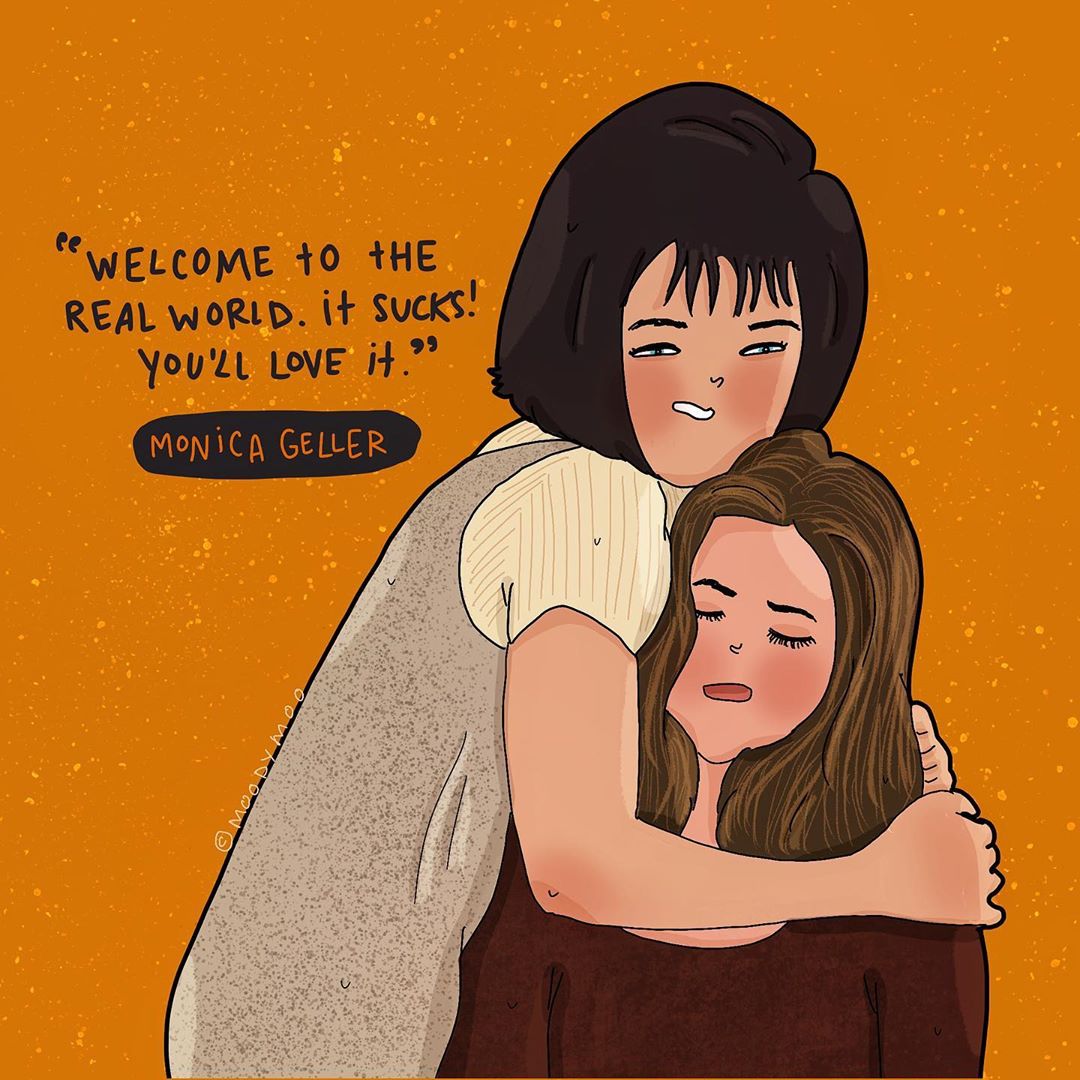 While working at 'BookMyShow', Patel, now with renewed vigor, began posting her illustrations online under her own banner of 'Moody moo'. It began slowly, however, she watched her reach grow, with people recognizing her artwork and giving her the credit she was long due.
The journey had, by no means, been an easy one. And, it would not have been possible if Patel, herself, was not built as she is. You see, there is a sense of individualism to her that is incredibly difficult to quite point out. Yet, it, most definitely, exists. You see this in her artwork as well. Her illustrations are not just mere aesthetically pleasing visual projections. Each piece is deeply rooted in the idea of empowerment, of being able to stand your ground. It is art that is eloquently defiant and wildly passionate.
Perhaps, it comes as having to constantly fight for what she has now. Even way back when she was pursuing her education, she had to explain to her family why she could not pursue what they wanted her to and only could chase what she wanted to. That whole experience of having to make others believe in what she believed is, as she asserts, one of the bravest things she has ever done.
Talking about beliefs, Patel is pretty straightforward in talking about some of the things she puts her faith in. Her illustrations are, in a manner of speaking, a means to channel some of the ideas she wants to convey. An advocate for mental health and the body positivity movement, Patel, like in everything she does, is pretty clear on where she stands.
Exploring that a little deeper, Patel talks about her own idea of creativity and the concept of latent talent. While she believes that the idea of talent and creativity can, sometimes, be misconstrued and be categorically summarized, Patel, herself, firmly stands in the natural fluidity of creativity. Creativity, for her, can never be objectively categorized. As she states, it exists differently in all of us, rearing its head in the things we do. What is most important is the idea to recognize and build on this through sheer work and perseverance.
Likening that to her own journey, she acknowledges the ways in which we are all tested in our pursuit of something we are passionate about. However, these challenges are actually helpful in making us realise the things that we hold a deep and true passion for. Coupled with the ability to see things practically, Patel advises on being open to experiences while holding on to your own dream. When things are done in a manner that is reflective of your own good intentions and persistent effort, your dreams are only a touch away from manifesting into reality.
Sound advice. And, who better to give it than someone who has completely realized their own self?
Creating A Digital Walkway To The Wonderland: Illustrator Aishwarya Vohra
Brightening the world with cute strokes of positivity, Illustrator Aishwarya Vohra shares her exploration of the digital wonderland with us.
Her unique gift is her vision, coupled with her dedication and her willingness to do whatever it takes. With every stroke, she creates a virtual macrocosm for the new generation of digital readers. The compelling illustrations proffer a foray into the world of endless wonder. Her compositions animate a digital wonderland replete with fanciful creatures and fantastic fan art. In soft lines and bright hues, the digital creations configure an imaginative landscape that holds the promise of a life as picture-perfect as a splendid pop-up book.
Early Life!
She was born in Delhi. Here, she spent her early childhood before relocating to Ludhiana with her family. With her head in the clouds, the dreamy-eyed young girl often wandered off into her dreamland. She fondly remembers that as a kid, her attention constantly drifted to the balmy haze of the wonderland, which she presently alludes to as the land of butterflies and puppies.
Around the clock, she found herself indulging in quick and free-handed sketches. Back in the day, she looked upon Visual Art as a creative medium for expressing thoughts and feelings. And she knew that she was good at it. There was neither anything more nor anything less to it-a pretty much, an open and shut case.
Although she participated in many art competitions and was nicknamed the class artist, it never occurred to her that she could build a career in digital art production. Accordingly, she decided to take up Commerce stream at school and afterwards pursued a degree in business administration. Looking backwards in time, she finds it hard to gather why she felt the way she did. Imaginably, she feared corrupting the joyful experience of loosely and quickly drawing anything that came to her mind. But now, she accepts that phase as an extended timeout of skepticism and incredulous misgivings.
A New Turn of Events!
Following the winding up of her college days, she witnessed a new turn of events. After graduation, she took up a job. Soon, she realised that job in itself was not just working out. Something was amiss. Thereafter, she left her job and returned home. At that time, she felt utterly clueless. For that reason, she started filling up some random forms.
After squandering about six to seven months, she decided to take a course in animation. As she never mused over launching a career in animation, she left the course midway and moved to Dehradun with her husband.
Life at Dehradun was peaceful but bereft of exciting job opportunities. Over the next few years, she travelled immensely and lived in a legion of cities. And strangely enough, the thought of taking up visual art never came to her mind. As far as her love for art went, she continued to draw arbitrary illustrations-more of random elements and whimsical doodles. Needless to add, it is conceivably safe to assume that artistry has been a constant part of her life.
It Is Never Too Late!
She shares that her husband persuaded her to take her hobby seriously. He convinced her that she was meant to become an illustrator. After much coaxing, she resolved to play in the familiar yet untested terrain of digital illustration-on the pretext of discovering whether it was a suitable option for her. And three and half years later, she is not only an illustrator, working primarily on books for children, but also a product designer who develops a range of merchandise.
Her career in the corporate sector, followed by a brief stint in animation, inadvertently set the stage for her half-heartedly wandering into the domain of graphical illustrations. Ever since then, her passion boasted her morale so much so that she confidently transitioned as a full-fledged illustrator. Indeed, the walkway to taking up the role of an illustrator was not critically coherent. Nonetheless, the chain of events suggests, more subtly than anything-it is never too late.
Creating Cute Illustrations!
Much like her like, all her characters are happy and joyful, and above all, are childlike. With honeyed echoes of playfulness, the illustrations offer a happy departure from the rigours of the real world. Understandably, the entire collection promises the delight of pure joy for every beholder. Fairly often, the imagery presents a template for the boundless expanse of imagination.
Her Instagram feed reveals an assortment of illustrations. Firstly, it is graced by fan art, which primarily includes Harry Potter and Lord of the Rings, along with an occasional sling of Ghilbi inspired representations and recreated book covers. Then, one catches a glimpse of nature-centric illustrations that roll out light-hearted messages. Taking the lead, an elephant sounds forth the trumpet to be kind; a monkey playfully gibbers to be silly, and a giraffe proudly announces to embrace the weirdness.
More than that, a personalised tone often accompanies the digital artwork, to a greater degree in posts that sneak a peek into her day-to-day life, together with the selection of fan art. At times, she illustrates a girl with her head in the clouds, a skunk battling the dreaded Monday blues, and elsewhere she re-imagines herself as a bespectacled Hogwarts student.
Breakthrough Moment Of Her Life!
Every milestone is marked by a feeling of accomplishment. For Aishwarya, there have been more than one personal milestone. Foremost, the breakthrough moment was the appreciation she received for the customised cards that she had designed on the occasion of her brother's wedding.
Afterwards, the first-ever professional collaboration as a book illustrator with a first-time author jazzed her up to explore the field of visual art, especially the art of digital production. In the recent past, some associations have become close to her heart. She illustrated P. J. Tierney's Hamish the Hedgehog: the Kitchen Critter and Mallory Smyth's Ollie The Owl: Discovers Hoot She Is. Moreover, she partnered as an artist to develop a series of merchandise for the Happy Wagon.
The Way Ahead!
She confides her reluctance in gearing up for a long term vision. Therefore, she sets out to effectively execute short-term plans. Additionally, as opposed to the concept of a hardened or a concrete plan of action, she refers to short-term plans as vague plans. As she looks ahead, she aspires to work on many books for children, develop learning tools for young learners, and collaborate with more like-minded folks for product architecture. And more importantly, she hopes that the audience gains a greater understanding of the artist in her.
Her Five Point Mantra For Success
Be patient. It takes time for things to work out.
Strive for constant improvement because there is no substitute for hard work
Be authentic. Accordingly, it is significant to find your strength and let your personality shine out in whatever you choose to do
Build a community. You grow when you assist others in their growth.
Stay humble.
What comes across as most significant is that life is as straight or as crooked as one makes it out to be. In the face of adversity, the resilience of the spirit illuminates the dark sky of formidable challenges.
Above all, life has a way of surprising us. At least, that's what we like to think. Maybe, life will surprise everyone in a good way. From time to time, we need dreamy eyes to see the wonders of the world, a grateful heart to feel the wonders of the world, and perhaps a pair of bunny ears to listen to the wonders of the world. You never know the walkway to the wonderland may be around the corner.