The Lingering Taste From Our Homes: Meeta Arora
Meet Meeta Arora, the founder of 'Piping Pot Curry', whose only dream is to help you cook the things you want to eat.
I have a deep seated obsession with food. And, to be frank, I think everyone does. It is truly a blessing, then, that there are wonderful people like Meeta Arora in this world. The founder of 'Piping Pot Curry', a treasure trove of a culinary platform, Meeta Arora has been putting out one delicious recipe after another. From 'Chicken Tikka Pasta Masala' to 'Kung Pao Brussel Sprouts, Arora ensures that there is something for everyone.
Born in India, Arora's childhood, as she states, is resplendent with some really wonderful memories of food. Though she never really had to try her hand at cooking when she was still in school, on account of her mother being an incredible cook, when she moved to the US, to pursue a Master's degree in Management Science, she did have to dabble a little, if not too much, in cooking the basics. However, her love affair did not truly begin until she relocated to the US permanently.
The story of how she started 'Piping Pot Curry', then, is one that runs parallel to Arora's own evolving relationship with food. Working as a Product Manager at an insurance software company, Arora began to see cooking as a way to unwind. Not only that, whatever she whipped up, she wanted to share. The only question that remained to be asked, then, was why just limit sharing what she loved with her friends and family? Why not the whole world?
What started as a hobby, initially, evolved into a legitimate platform that educates, shares and, perhaps most importantly, helps people grow their own culinary skills. Within six months of having started 'Piping Pot Curry', Arora had quit her well-paying job, as a Product Manager, and moved on to dedicating herself completely to helping the blog grow. That, she asserts, was the bravest thing she has done. After all, even the most sparkling dreams have a few lingering uncertainties.
And, it was, as Arora expected, not easy. Food blogging is an immensely crowded space, with little to no room for inconsistency. When she first started out, Arora had to navigate the challenges of running a business, while simultaneously growing an audience, completely on her own. It is fortunate, then, that for Arora, where others see daunting challenges, she sees exciting new opportunities to learn. From familiarizing herself with the intricacies of photography and videography to learning about the manner in which the platform had to integrate social media into its outreach, Arora has, indeed, come a long way.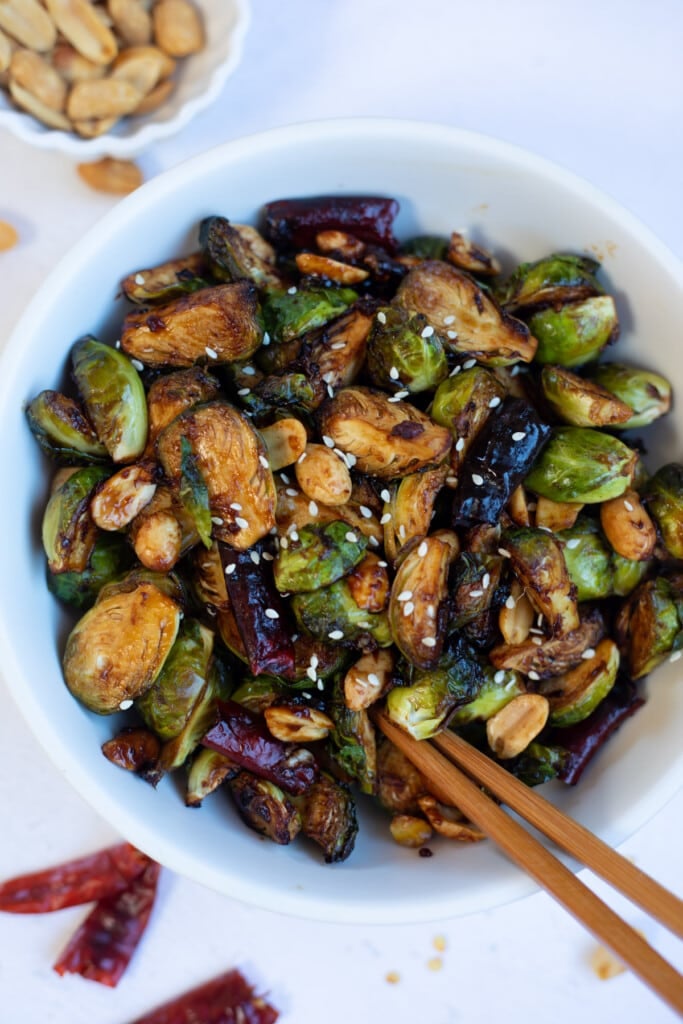 What truly helped her grow was her tapping into the niche of cooking with gadgets and, of course, the authenticity of her delicious recipes. Soon enough, 'Piping Pot Curry', having started as a small blog, grew into something that Arora had hoped it would become. Now, the platform has had over 10 million readers since its inception, back in 2017.
Still, even at the highest of her peaks so far, Meeta Arora's ongoing journey is one that occasionally throws curveballs at her. On some days, things don't just go to plan, regardless of how meticulously they have been conceptualized. A recipe might just need more testing before it is deemed to be worthy to be showcased on the platform. What truly set her back, like a lot of us around the world, was the global pandemic.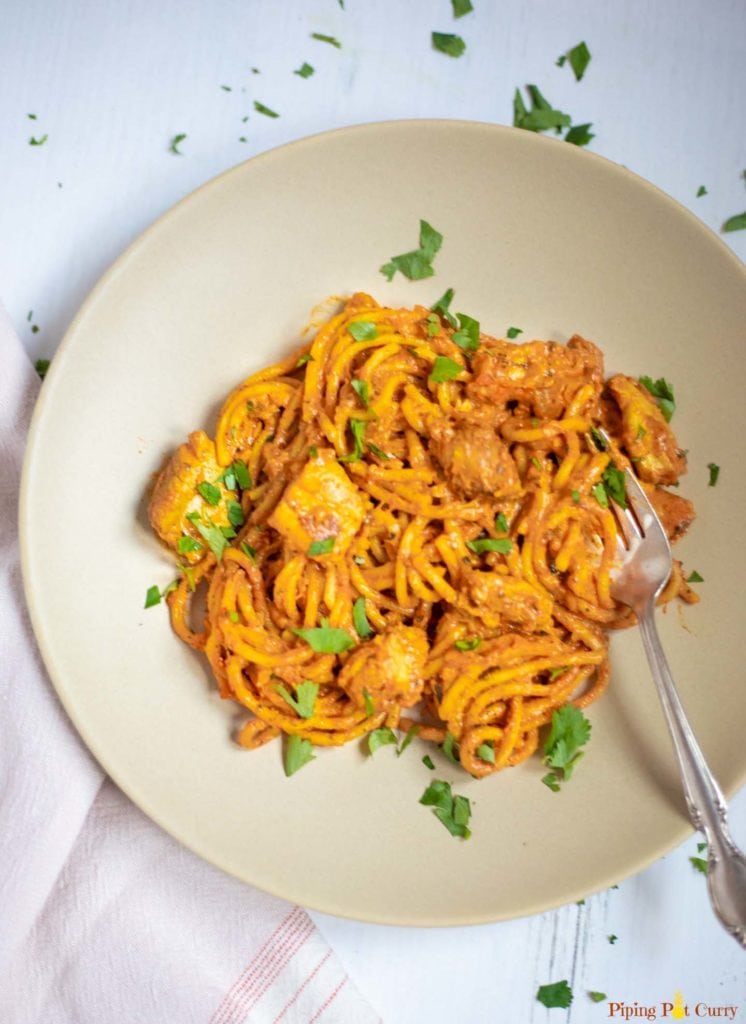 When Covid-19 devastated the world around us, a lot of care facilities had to shut down. Although it was great to have more time with her children, it also meant that Arora and her husband had to manage everything without any help whatsoever. That meant that Arora could only ever dedicate so much time to keep 'Piping Pot Curry' up to the standard that she wanted it to be. Arora was, however, determined to not give up. She would pull through this. She had to.
Hiring an additional team member to help with the ancillary tasks and by managing the minimal time that she had, Arora set out, once again, to do what she did best. Make incredible food. When she looks back on it now, Arora realizes that the trials and challenges she had to face then helped her innovate and expand her business better than she could have done under normal circumstances.
Arora's own journey has been one that is wrapped in the deepest memories of her childhood. To think of it, she went on from pursuing Computer Engineering to working as a software engineer to studying Management Science and working as a Product Manager before, finally, choosing to do what she loved. And, that, Arora says, is key to understanding what you are truly good at. The will to try and discover things about yourself is the greatest journey you can take.
Coming from Meeta Arora, that doesn't sound too daunting to try. I am sure her readers from the USA, UK, Australia and even Africa would stand testament to that. 
Read About Nayab Midha's Khubsoorat Story Of Chasing Her Dreams
"If you want to bring your dream come true, then tell your mad heart to be brave" says Nayab Midha, in an open talk with the slam poet.
Born in the beautiful town of Sri Ganga Nagar in Rajasthan at the boundary of India and Pakistan to a middle-class family, Nayab Midha is a compassionate and dedicated youngster who now embraces slam poetry, performing before a huge audience in different locations across India. From missing a train to finding her passion, Nayab Midha has a unique story to tell. The renowned slam poet who embraced words to influence people across the globe- Nayab Midha opens up to The Talented Indian.
The past that dreamt of this present.
Nayab's grandparents had settled at the Sri Ganga Nagar during the partition of India. She was born while her parents were struggling to set up their careers and stabilize themselves. Her parents are postgraduates. She was moulded to believe in education and its abominable scope of progress as a human being. Thus she started reading extensively at 10 years of age. She feels that is where she belongs and wants to move forward with it.
Nayab loved Mathematics but her father wanted her to be a doctor. Then she landed on being a Software engineer by profession. Back in her college life, she had thought becoming a poet can only be done by being an author. She is used to writing poems from the early days. But only when she went to Delhi for graduation, that she participated in slam poetry competitions in the College. But when she came across people performing slam poetry on stages in malls, she found this new door to execute her ever dreamt desire.
Later, she chose to leave her 2 years of Infoscion life to pursue what her passion demanded- to be an influencing poet. College life gave her opportunities to contest in various competitions to perform her poem. She took the 2 years at Infosys to stabilize her independent life and used weekends to embrace slam poetry at stages in various places like Delhi.
Nayab started taking reading and writing seriously when she was reading the fresh arrival of  Revolution 2020 by Chetan Bhagat while she missed a train and was waiting at the railway station. Nayab says she is so grateful that she missed her train which literally made her take another in her career. She continued exploring books written by Jane Austen, Charles Dickens. But she is more fascinated by Indian authors, especially Hindi writers like Amrita Pritam.
Passion overrides pressures
Nayab believes that whenever she shifted from a particular position it took much courage for her to do so. The first and most risky thing was to leave her job at Infosys. But she strongly believes in and loves storytelling and wants to pursue it as much as she can. To the question regarding societal pressures and pre-established parameters that hinder such unconventional careers, Nayab says she did not randomly take the bag and left the place. She worked for 2 years at the MNC and ensured that she paid her bills and simultaneously chased her slam poetry interests. She made her parents believe in her. Nayab affirms that it is only to the parents and the loved ones that we need to justify our actions and not anyone else. Because one can't always convince the cent percent people. Nayab proudly says her parents are now absolutely happy with her decision to take the current path. For her, the constant motivation has always been her mother. Also, the catchy themes of any project can make her curious to work ecstatically on it. She playfully adds that paying her bills and feeding her stomach is yet another motivation.
A poem to cherish
Nayab feels that every part of the journey has been special for her. But something to be so genuinely touching was an incident, she recollected. This happened while she was at Chandigarh and was struggling to establish her name. She worked at Infosys in Chandigarh on weekdays and organized events in the city related to poetry and music during weekends. This helped her grab the train from Chandigarh to Delhi to perform once a weekend every month. Then she would go to her favorite place and eat her favourite food as she was so in love with Delhi food. Then she goes to Chandigarh late at night on the same days. During one of the dull days where she couldn't write well due to lack of time and had to give a mediocre kind of performance. Later a program was around the corner, she asked for a slot and they reminded her not to be like the last time. Relying on the promise. Nayab was given a slot and thus the poem Khubsoorat was born. The organizers decided to release it and informed her. While she went out to have some Dosa at Sharavana Bhavan, she dreamt of getting 100 K views since her previous ones got less than that. Her phone got switched off in the midst of the travel. By the evening when she switched on the phone, the views were 300k and by 9 pm, it got 1 million views. Later it went to like 15 million.
Social media is for all people
Social media has given an egalitarian platform for people from all walks of life to showcase their talents in any art form. The economic, social, or geographic inequalities are overridden by merit and creativity. Equal opportunities are established and auditions don't matter now if one has the ability to take up chances and uses it effectively. Every person is talented in a unique manner. But there are often cases where works are plagiarised and copied, which degrades the quality of the art.
Risks, Failures, and Success
She reminds us that if you stay there in the pit of not taking risks and following what you want, you will remain there all your life. So it's better to jump from the pit and get the best out there. Nayab exhorts to climb up the pit even if you fall off. Have the courage to jump, that's it! Believe that you can grow and mould yourself. Nayab acknowledges failures but never wanted to pursue success without deserving it. She wants to achieve victories when she is prepared and fully ready to receive them. Learning and accepting others' work is also significant for her. Nayab admires poets like by Rohit Sharma whose amazing poem Mein Ravan Hoon is trending on YouTube. She is so much enchanted with the poems of Pallavi  Mahajan, Nithi Narwal especially Andhera.
Nayab Midha is an inspiration to many. She sets the flame to the cult of upcoming artists or any dreamer to dream big, start small, and finally get their careers built.