The Lingering Taste From Our Homes: Meeta Arora
Meet Meeta Arora, the founder of 'Piping Pot Curry', whose only dream is to help you cook the things you want to eat.
I have a deep seated obsession with food. And, to be frank, I think everyone does. It is truly a blessing, then, that there are wonderful people like Meeta Arora in this world. The founder of 'Piping Pot Curry', a treasure trove of a culinary platform, Meeta Arora has been putting out one delicious recipe after another. From 'Chicken Tikka Pasta Masala' to 'Kung Pao Brussel Sprouts, Arora ensures that there is something for everyone.
Born in India, Arora's childhood, as she states, is resplendent with some really wonderful memories of food. Though she never really had to try her hand at cooking when she was still in school, on account of her mother being an incredible cook, when she moved to the US, to pursue a Master's degree in Management Science, she did have to dabble a little, if not too much, in cooking the basics. However, her love affair did not truly begin until she relocated to the US permanently.
The story of how she started 'Piping Pot Curry', then, is one that runs parallel to Arora's own evolving relationship with food. Working as a Product Manager at an insurance software company, Arora began to see cooking as a way to unwind. Not only that, whatever she whipped up, she wanted to share. The only question that remained to be asked, then, was why just limit sharing what she loved with her friends and family? Why not the whole world?
What started as a hobby, initially, evolved into a legitimate platform that educates, shares and, perhaps most importantly, helps people grow their own culinary skills. Within six months of having started 'Piping Pot Curry', Arora had quit her well-paying job, as a Product Manager, and moved on to dedicating herself completely to helping the blog grow. That, she asserts, was the bravest thing she has done. After all, even the most sparkling dreams have a few lingering uncertainties.
And, it was, as Arora expected, not easy. Food blogging is an immensely crowded space, with little to no room for inconsistency. When she first started out, Arora had to navigate the challenges of running a business, while simultaneously growing an audience, completely on her own. It is fortunate, then, that for Arora, where others see daunting challenges, she sees exciting new opportunities to learn. From familiarizing herself with the intricacies of photography and videography to learning about the manner in which the platform had to integrate social media into its outreach, Arora has, indeed, come a long way.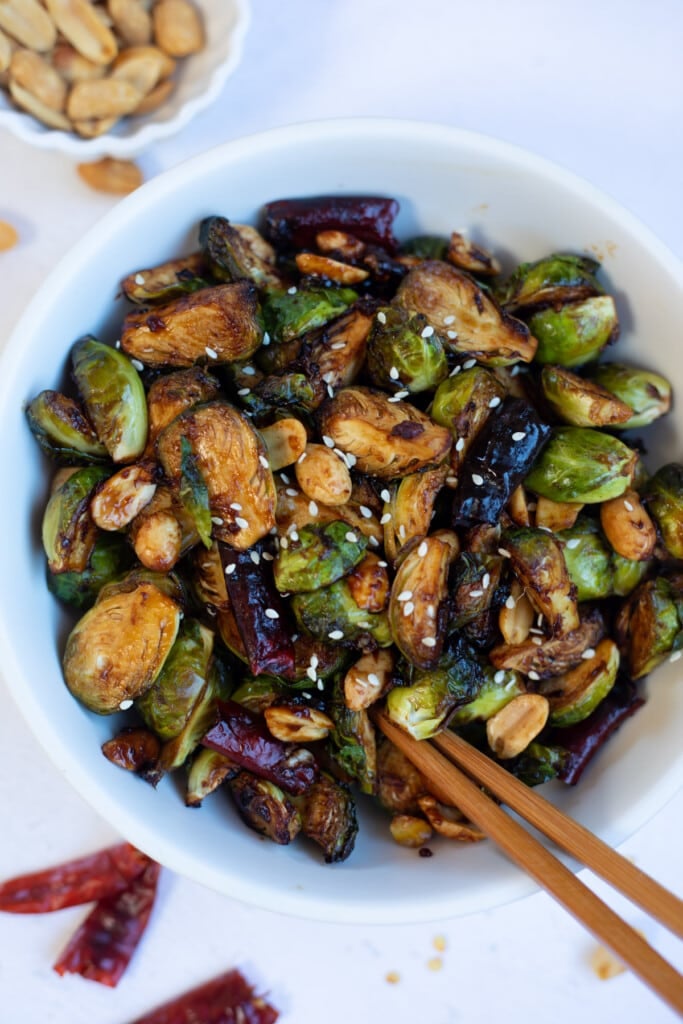 What truly helped her grow was her tapping into the niche of cooking with gadgets and, of course, the authenticity of her delicious recipes. Soon enough, 'Piping Pot Curry', having started as a small blog, grew into something that Arora had hoped it would become. Now, the platform has had over 10 million readers since its inception, back in 2017.
Still, even at the highest of her peaks so far, Meeta Arora's ongoing journey is one that occasionally throws curveballs at her. On some days, things don't just go to plan, regardless of how meticulously they have been conceptualized. A recipe might just need more testing before it is deemed to be worthy to be showcased on the platform. What truly set her back, like a lot of us around the world, was the global pandemic.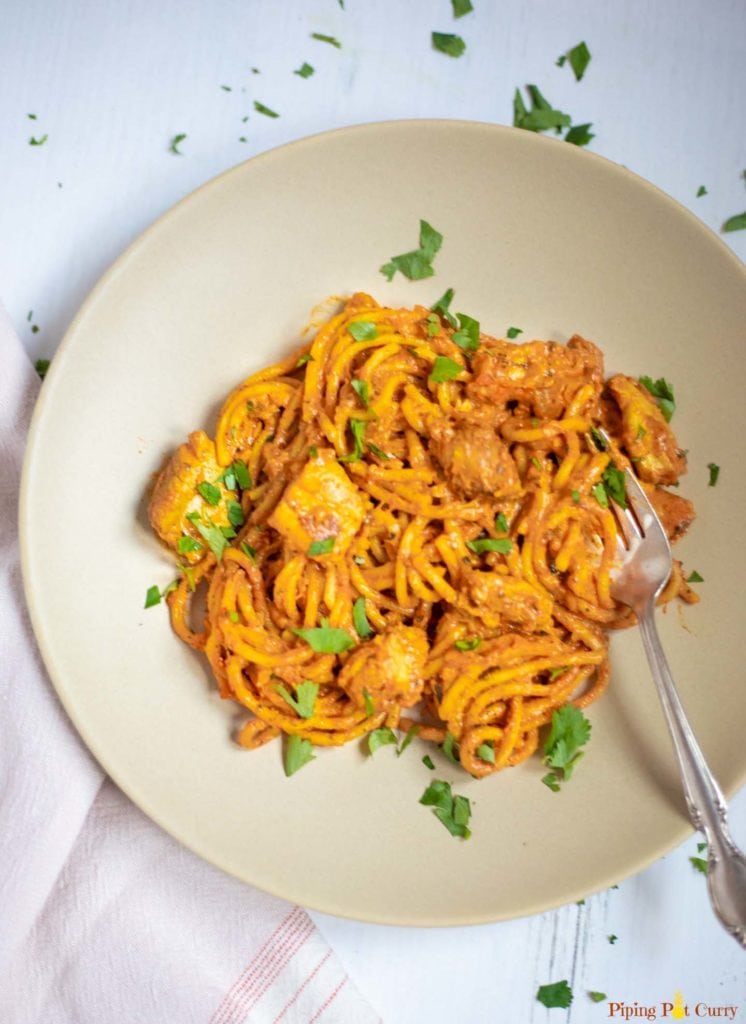 When Covid-19 devastated the world around us, a lot of care facilities had to shut down. Although it was great to have more time with her children, it also meant that Arora and her husband had to manage everything without any help whatsoever. That meant that Arora could only ever dedicate so much time to keep 'Piping Pot Curry' up to the standard that she wanted it to be. Arora was, however, determined to not give up. She would pull through this. She had to.
Hiring an additional team member to help with the ancillary tasks and by managing the minimal time that she had, Arora set out, once again, to do what she did best. Make incredible food. When she looks back on it now, Arora realizes that the trials and challenges she had to face then helped her innovate and expand her business better than she could have done under normal circumstances.
Arora's own journey has been one that is wrapped in the deepest memories of her childhood. To think of it, she went on from pursuing Computer Engineering to working as a software engineer to studying Management Science and working as a Product Manager before, finally, choosing to do what she loved. And, that, Arora says, is key to understanding what you are truly good at. The will to try and discover things about yourself is the greatest journey you can take.
Coming from Meeta Arora, that doesn't sound too daunting to try. I am sure her readers from the USA, UK, Australia and even Africa would stand testament to that. 
Vijayalakshmi Navaneethakrishnan: The Saviour of Tamil Folk Art
Spending years and years of research, Vijayalakshmi Navaneethakrishnan revived and recorded ancient Tamil folk songs
Vijayalakshmi Navaneethakrishnan is a name that changed the scene for Tamil folk songs. In an age when film songs have taken over the music industry, Vijayalakshmi recorded Tamil folk songs on cassettes making it a favourite of Tamil Nadu. Folk songs enjoy popularity only in the places they have sprung out from. In the 1990s, with the release of Vijayalakshmi's Tamil folk song cassettes, a huge commercial market opened up for Tamil folk songs. Her extraordinary contribution to Tamil folk music gained her the nation's fourth-highest civilian award, Padma Shri, in 2018.
Reviving The Spirit of the Past
Compiling folk songs is not an easy task as they arise from a particular region and pass around from one generation to another, without any written recordings. The spirit of folk songs lies in this oral transmission among people. Vijayalakshmi Navaneethakrishnan took upon herself the task of researching, reviving and recording the precious gems of Tamil folk art. Years of research went behind her every song of hers, but she was successful in bringing the folk songs heard in remote villages to the lips of the city dwellers. That is where Vijayalakshmi's research bears fruition.
Her husband, Navaneethakrishnan played a huge role in her folk art research. They understood each other's passion for folk music during their days in Madurai Kamarajar University. Together, they brought out several albums of authentic Tamil folk songs. Even after retirement as professors from the Department of Folk Arts and Culture, the couple continued with their efforts to revive Tamil folk art. Connoisseurs and lovers of folk music seek them out to conduct performances.
Vijayalaksmi Navaneethakrishnan's Success
With the release of her cassettes, her folk songs became immensely popular in Tamil Nadu. You cannot find Tamilians who haven't hummed "Thottu kadai orathile" even once. It is not just entertaining lyrics that make her songs popular. It is also the diversity and variations Vijayalakshmi introduces with each song. She could easily digress from talking about food to love in a single song. We see that in "Jothinila pola appam". Her songs are also packed with information and scientific themes as in "Yettu anu oru immi". 'Gummipaattu' by Vijayalaksmi is also highly favoured by people, without which Amman temple festivities are incomplete. Her songs have made appearances in some movies along with her.
Vijayalakshmi's Contribution to Folk Art
Vijayalakshmi Navaneethakrishnan would remain a pivotal figure in Tamil folk art as long as it remains. Folk music is an art that we see dying off quietly in today's age of pop culture. If not for people like Vijayalakshmi and her husband, Navaneethakrishnan, Tamil folk songs would have become a thing of the distant past. They remind us to grab hold of our rich folk heritage, celebrate it and savour it.