To Drinking Coffee And Travelling The World: Pooja Singh
Meet Pooja Singh, a travel blogger who spends her time watching the sun rise from a different horizon each day.
Her Instagram page is a wildly colourful curated collection of pictures. The only thing tying them together is her ability to make you see a world that lies beyond the already travelled path. Pooja Singh has been travelling for quite some time but it is only recently that she has dedicated herself to becoming a travel blogger and, if I may add, quite successfully so. Her story is one of pure wanderlust, a strong desire to see what lies beyond the things she knows.
Her Journey!
Born in Haryana and raised all over the country, Singh has been travelling ever since she was a child. Her father being in the Indian Army meant that, as a family, they had to relocate quite often. And, while that may be difficult for some, Singh truly enjoyed it. You see, the love for travelling is something that Singh inherited from her parents. As she puts it, once you really start travelling, it's quite difficult to shake that urge to go to new places.
Her decision to become a travel blogger was not something that she had anticipated however. She loved the whole experience of travelling, visiting new places and experiencing new cultures, of course, however, at the beginning of it all, Singh followed a more conventional trajectory. Once she had completed her Master's in Business Administration, Singh went on to work for four years in the corporate sector.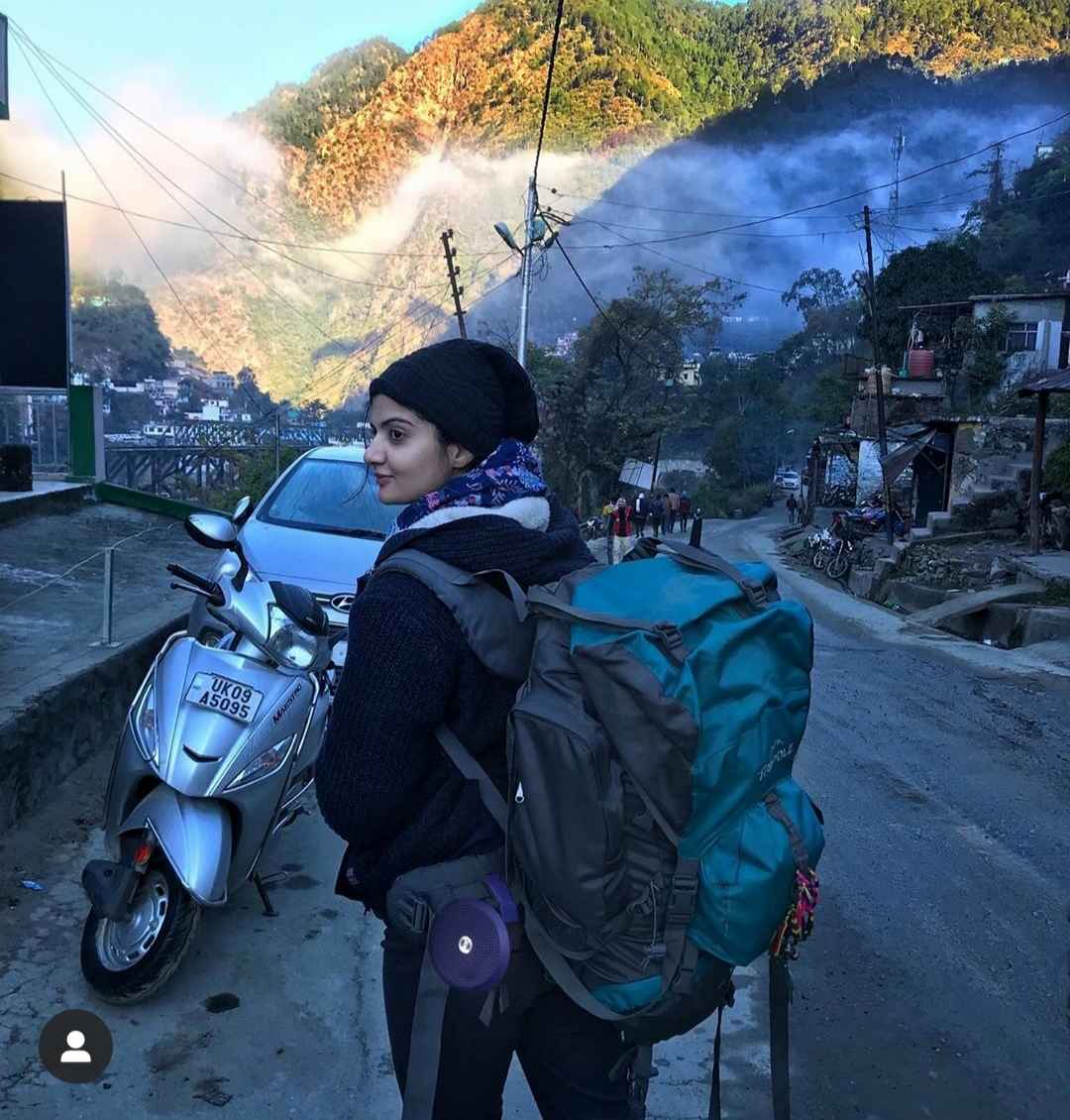 Even back then, Singh was jumping at every opportunity to travel. Company leaves and holidays were spread thin. Consequently, Singh used the weekends to travel. In fact, she recalls that she would travel at least four to five times a month even then, squeezing every bit of the free time she got over the weekends to make plans and visit the places she wanted. All of this, however, started back in May of 2018. That is the one trip that started the journey she is on today.
Of course, I stated earlier that Singh had been travelling ever since she was a child. However, those trips were always with family. Her trip to Goa in May of 2018 was the first time she ever travelled alone. She had her reservations, obviously. It's never quite a reassuring experience to travel alone for the first time. But the more she did it, the more she realized that this was something that she was born to do. The only thing that truly tied her down from using as much of her time to make travel arrangements and visit new places was her professional commitments. Soon enough, after working for over four years in Mumbai, Singh quit her job in December of 2020 and decided to dedicate herself completely to travelling.
Since then, for the past five months, Singh has had the privilege of constantly being on the move. With a journey that started with Uttarakhand in January, Singh has managed to cover Andhra Pradesh, Telangana, the Andaman & Nicobar Islands, Himachal Pradesh, Kashmir and Goa. At the moment, she is based in Manali. That is an extensive list of places to cover in that period of time, if you ask me. However, to truly understand the manner in which she has managed to visit the number of places she has, you need to understand the way in which she travels.
You see, Singh is not an extensive planner when it comes to deciding to travel to a destination. For her, the journey through the places is as important as the place itself. Her preference to travel on her own leaves her the space to choose the destination on her own, while also making any impromptu changes in travel plans. Most importantly, as Singh puts it, she likes to travel slowly, soaking up as much of the local lifestyle and culture of the place she is visiting. Perhaps, that is one of the reasons why she is a little hesitant to actually pinpoint her favourite destination. Each destination has something new to offer, something that leads to a new memory. After all, each memory is precious in its own way. What she is willing to point out, however, is one of her more memorable trips.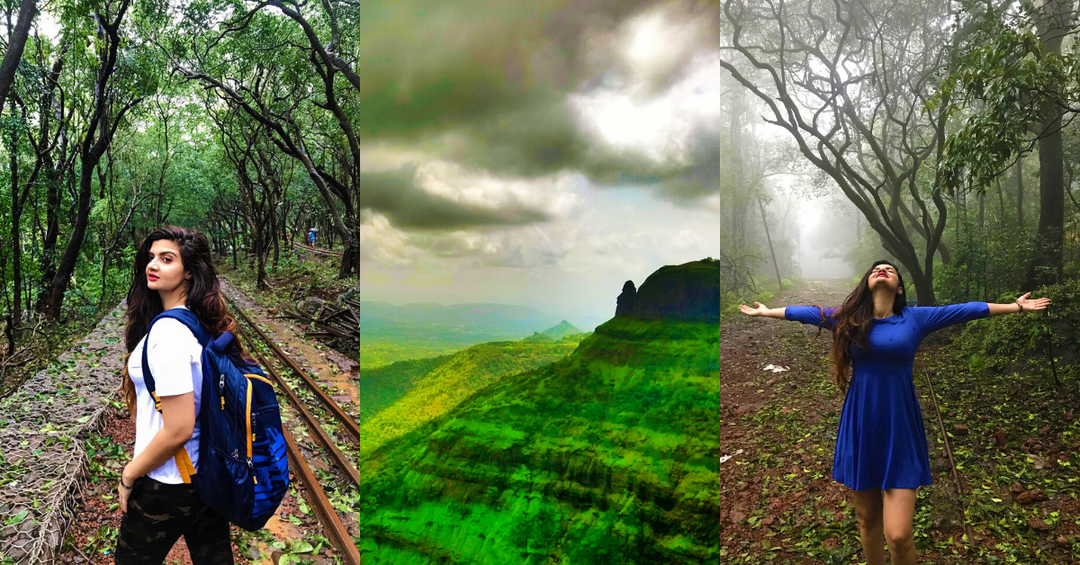 Her first solo trip to Andhra Pradesh was a little intimidating for Singh. At the time, she had planned to visit a forested area where there would be little in the way of cell phone network coverage. To add to that, there was also the issue of a language barrier. Once she actually got there, however, Singh mingled with the locals and found herself at ease. She remembers her time spent there being filled with multiple adventurous activities. That trip, more than anything, cemented the idea that a journey is something that may seem scary at first, but eventually might just turn out to be a cherished memory. And, of course, there is always Goa. Goa is a place that will always be close to Singh, based solely on the fact that it is the place where it all began for her.
Travel and Travel Blogging is not something that Singh takes as a mere experience. It is not just a simple process of going to a place and showcasing it. For Pooja Singh, travelling is a lot more about breaking out of an established routine. It is more about broadening your own experiences, making new memories and, perhaps, most importantly, learning new things. After all, a lot of good things fall beyond the horizon that lies unexplored.
Sumit Sahni: Capturing Every Moment of New Beginnings
Sumit Sahni has had struggling childhood but that did not deter him from following his passion for photography.
Weddings are definitely a time of rejoicing. When two individuals come together to celebrate their love, it calls for a celebration. It is a time for fun and laughter. It gives us moments that we wish we could preserve in our hearts forever. Sumit Sahni gifts us these moments with Sumit Productions' wedding photography and cinematography. He believes that photographs are windows into times of our lives, which brings forgotten emotions to the surface. 
His struggling childhood forced Sahni and his brother to seek work at the tender age of 10. With the early demise of his mother, he lived with his father, grandmother and brother. He recalls his young self doing odd jobs to feed themselves. His photography journey began by assisting light-men at weddings. Consequently, the lustre and bustle of weddings caught his attention. This drove him to the path of his passion – photography. His proactive nature and instinct has helped him tremendously. For instance, he did not own a camera. However, he managed to grasp the operations of a camera while he assisted.
Photography as Passion
In 2007, Sahni worked with BBC Worldwide and Endemol Production for their show "Pati Patni Aur Woh". He worked as their cameraman for their auditions and casting. In the same year, he also created a partnership with a senior assistant by the name of Falcon Movies. He recalls this as a great learning experience. As a result of this partnership,he could stand on his own feet later. He also mentions an "angelic soul" who helped him purchase a camera to do freelance photography. Most importantly what helped him was his progressive learning, enhanced experience and sincere dedication. This enabled him to open his own production company which has been successful in cine-maximizing luxury weddings, events and commercials. 
Established in 2010, Sumit Productions is a creative film and photography production under Sahni. With this company, Sahni aims to envisage dreams into the reality of frames. The team here focuses on bringing novelty in the domain of photography and videography. There are a few things that makes Sumit Productions stand apart. Firstly, their cinematic work. Secondly, their directional approach in which the theme is meticulously conceptualised before the shoot. Most importantly, they provide instant edited videos and photographs which are played at the event the same day. Sahni remarks that they make sure that every moment is captured perfectly and re-lived at the right time.
Dose of Inspiration from Sumit Sahni
Sahni's journey is truly inspiring to anyone who wishes to venture into photography. Without educational support or professional training, he mentions the initial days where he struggled. He neither had his family's support nor a strong financial background. But, despite that he succesfully overcame all the obstacles. Joseph Radhik is Sahni's favourite photographer. All his success, he remarks roots from his observations and learning experiences. The factor that drives him forward in this journey is the positive feedback he receives for his work. Emotions have certainly been a significant element in his journey. He believes that every emotion is important and has to be captured at the right moment. 
Sahni believes that every person is talented in a unique manner. He holds passion, however, as the key to success, even for a skilled person. Hard work, persistence and talent are elements he believes bring success to anyone.  His word of advice to all the young dreamers is to never stop learning. He stresses on the importance of learning, adapting and staying focused on our dreams. These, he believes are all that it takes to make our dreams a reality. From doing odd jobs to struggling to buy a camera of his own to Sumit Productions, Sumit Sahni's success is nothing short of inspiring!