Living Through The Little Sights: Pranita Kocharekar
An immensely talented illustrator, Pranita Kocharekar walks us through her artistic journey and the importance of being compassionate.
Boisterous, cartoonish and deeply touching, Pranita Kocharekar's artwork has its own way of catching your eye. There is a vibrancy in her illustrations that blends levity and sincerity in a manner that is incredibly difficult to replicate. This is art, for sure. However, it's also a visual space for those needing a little bit of 'pick-me-up'. Drawing on shades of everyday life, Kocharekar's illustrative work is, perhaps, a visual outpouring of her own personal experiences and thoughts. It is, indeed, a wonderful world she has built, one tinted by an overarching thought of just being a tiny bit better through the little things.
Born and raised in Mumbai, Kocharekar has been immersed in art ever since her childhood. As a child, she was given complete creative agency, always finding it easier to communicate through visuals rather than words. That initial experience planted the idea of being an artist, in some form or the other, in her head. And, while she stuck to art, through her school life, she only began to see it through a professional lens once she went to pursue art as part of her higher education. Having pursued and completed her Bachelor's degree in Fine Arts, specializing in Commercial Art and Typography, Kocharekar found a competitive spirit in herself, deigning to, finally, start commercializing her artwork. It was a period of transition and learning, one which she spent realigning her perspective on art as a hobby to art as a profession. And, she has never looked back.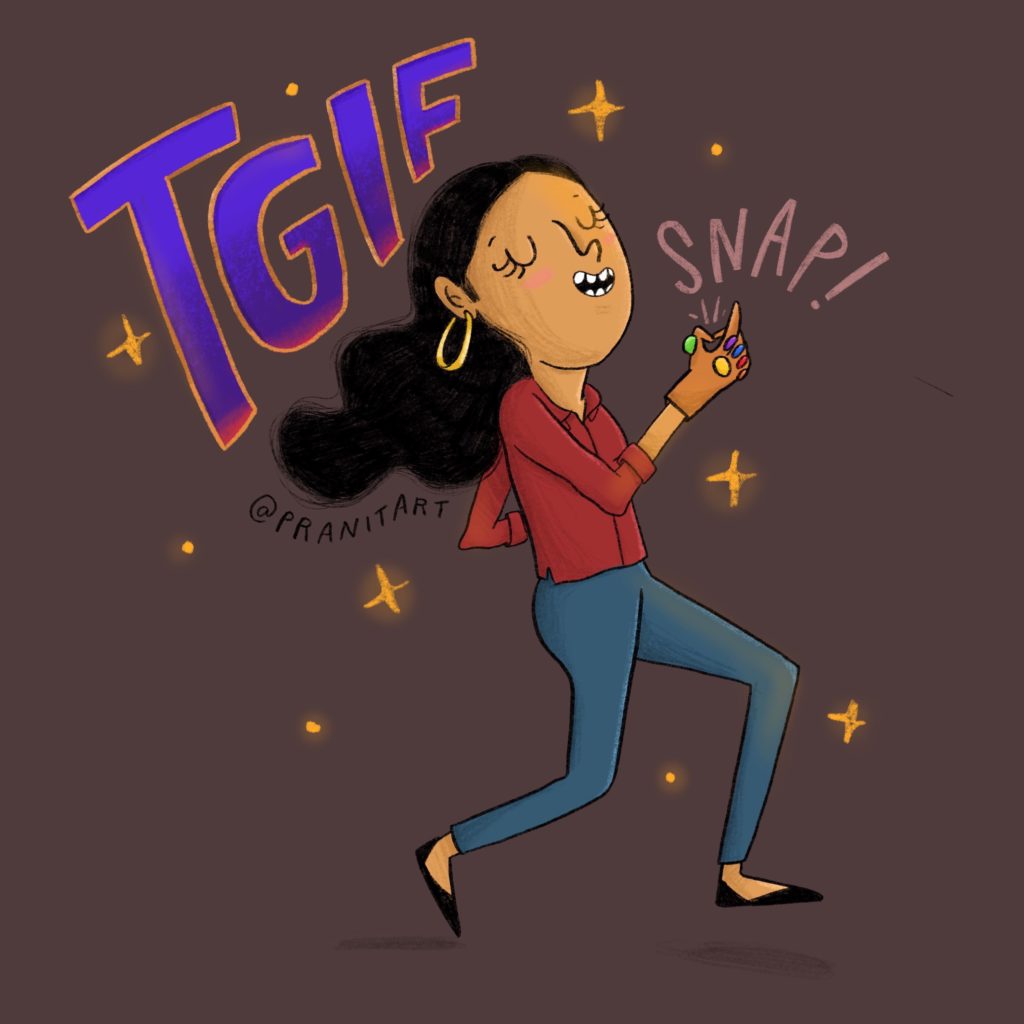 Through all this, Kocharekar believed it to be immensely important to keep her prior inclination to communicate visually; ergo, she began uploading her art on Instagram, under her own personal banner of 'Pranitart'. That is not the only thing she believes in. For her, creativity is only ever possible once the mind, itself, has found its own space to rest and recuperate.
It is, in point of fact, an absolute certainty that Kocharekar does not count herself amongst those who let doubts get the better of her. When she finished college, she did so as one of the toppers among her class. That said, she did go on to receive a lot of offers, opportunities that would have opened up a lot of avenues for her. However, she never felt like any of those offers would keep her interested in the longer scheme of things. It was, then, that she decided to reject all those opportunities and start her own freelancing practice. That was 7 years ago and, while, initially, she found her decision being questioned by others, she is glad she took that step, deeming it to be one of the bravest things she has ever done.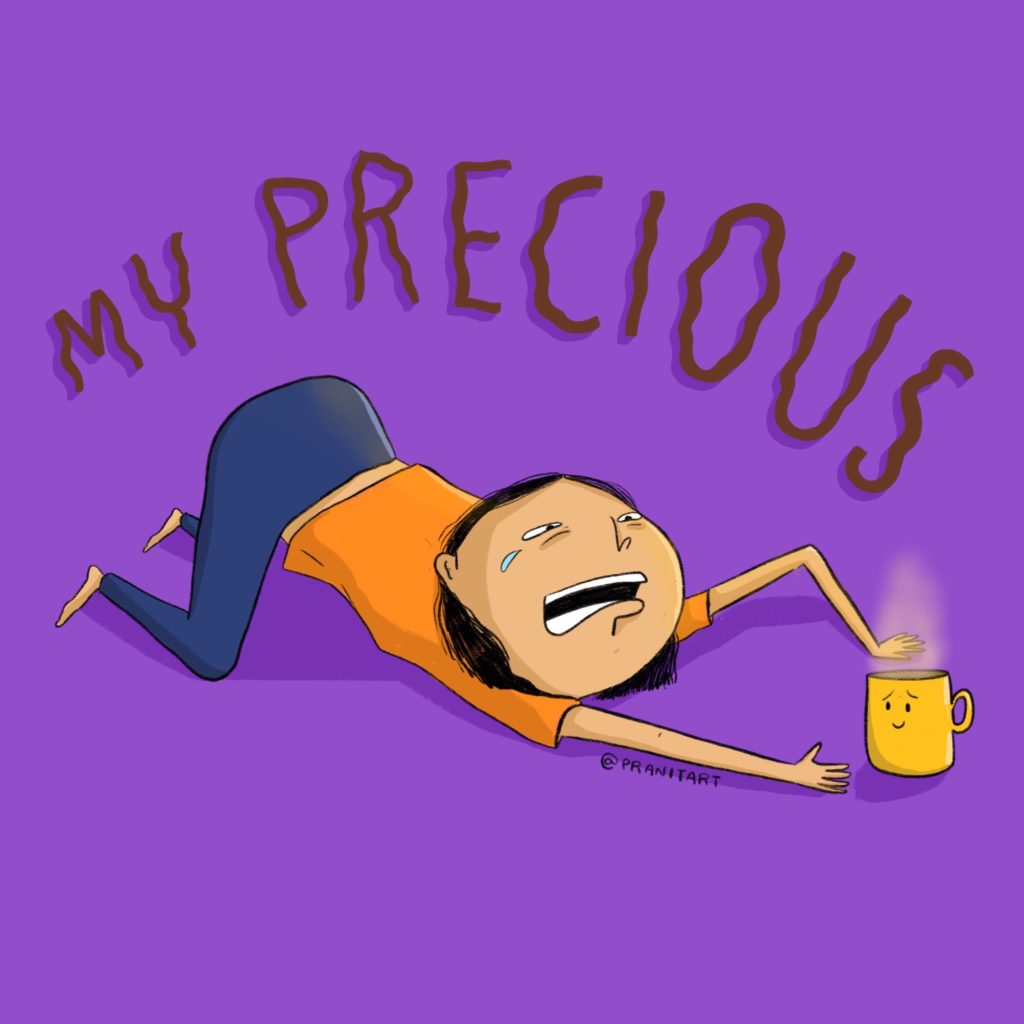 It all worked out in the end. Kocharekar, in her first year of freelancing, collaborated with Ogilvy & Mather for an illustrative campaign for Vodafone. That marked the beginning of her career. Following that, she has found her own personal illustrative projects to be a source for consistently drawing in new clients, with '#AcknowledgeAnxiety' being one of them.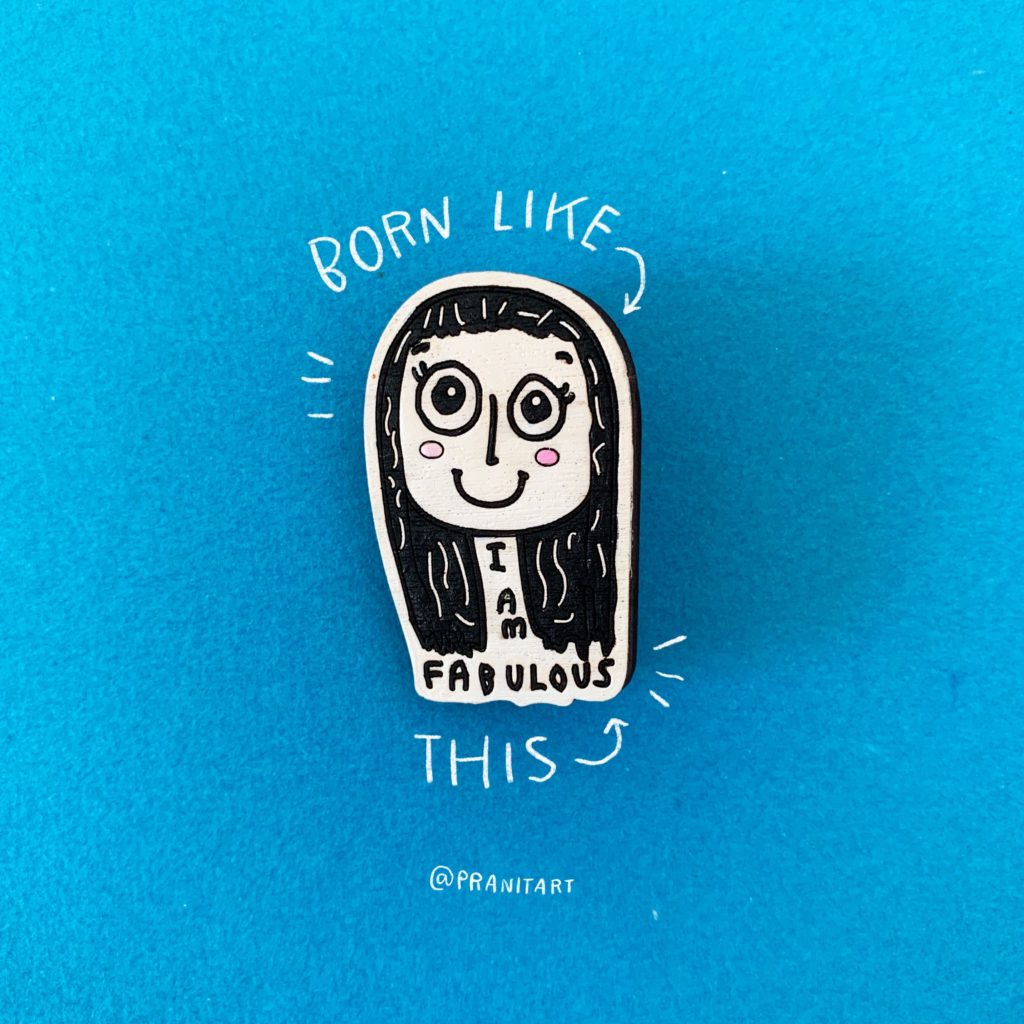 It has not been a completely hassle-free road, however. Kocharekar constantly finds the idea of 'fitting in' to be a consistent pressure. As she states, however, all that she pays heed to is her own journey and needs, finding that to be the singular way of keeping her aligned with her own goals and dreams.
Even so, she, at the cusp of her burgeoning career, found it challenging to deal with her clients, who, at times, took her time and skill for granted. Recognizing this, she worked on creating a more structured 'Terms & Conditions'. Ever since then, her experience of working with her clients has been a more enjoyable one, becoming a seamless interaction that is characterized by mutual respect. Kocharekar, now, even offers and conducts workshop sessions, where she, based on her own experiences, guides other creative professionals on how to interact with their clients and create their own 'Terms & Conditions'.
In a spiritual journey that is fuelled by art, Kocharekar, through her work, tries to raise awareness about mental health, believing compassion to be the most important thing to keep in mind as we go about our daily lives. As such, she preaches the same line of thought to others. For her, individual realization of talent can only manifest itself through persistent effort and, more importantly, belief. Understanding one's own self, while shedding previously held notions, is, as she says, not only cathartic but also critical to living a more fulfilled life.
Positive reaffirmation, indeed.
If Multi-Talented Had a Name, Then It's Vrushali!
Meet software developer and artist extraordinaire Vrushali from vrush_arts. Hers is an incredible story!
The great thing about art (no matter what the world tries to say) is that art is accessible and safe for everyone. Art comes from within. It's embedded within the code that makes all humans, truly human. You can embrace art to escape, express, emote and exist. It's the perfect outlet. And the best part is that you get to define what it means to you. To you, art can mean anything. You can study it in school, write a dissertation on it or just lazily doodle something and be equally cherish-worthy. (even stick figures can do wonders)
As they say, it's the feeling which matters. Our artist for today will not only make the colours pop but also your eyes.
Meet Vrushali
Vrushali was born in Dhule, Maharashtra and raised in Pune by a family of teachers. Her mother used to conduct tuition classes when she was about 2-3 years old. To keep the young Vrushali occupied her mother would draw some figures and ask her to fill them in with colours while she would teach. So from such an early age, Vrushali's interest in art had blossomed.

When Vrushali reached primary school, she painted in competitions and won a lot of prizes. In fact, she even scored a perfect grade A in the Maharashtra State Board Art Examinations. (talk about an impressive feat!). Eventually, as she progressed in school (both academically and artistically) she picked up other crafts like quilling, Henna design, Rangoli making, singing and sculpting.
All of this while maintaining a pristine academic record is no mean feat. As high school approached, she began to lose touch with her creative side once career decisions and future prospects came into view.  She has a Bachelor's in Engineering in Electronics and Telecommunication and is now working as (wait for it…)

A software developer in R&D!
Style and Inspiration
Vrushali cites renaissance man Leonardo Da Vinci and post-impressionist Vincent Van Gogh as her biggest inspirations. Which is obvious to see, after all, greatness does beget greatness!  But personally, she calls herself a realist artist. One quick glance at her portfolio will make it quick for you to know that she loves nature. In her extremely exhausting and demanding job as a software developer, nature brings her peace of mind. Be it landscapes, florals, moonscapes and everything in between

When asked whether she, like many artists, has any hidden messages in her art she said-

" "I want to spread positivity and peace through my artworks. I get many comments on my post and messages like "This made my day ", "Looking at your paintings make me feel happy", "A great way to start a productive day". This is my biggest achievement, I think. It feels amazing when someone gets inspired and happy through your arts and creativity."
Truly, her art is nothing short of joyful.
Challenges and Message
The daily 9-5 takes a heavy toll on the best of us. Vrushali's job is hectic. So after 5 non-stop days of high performance and deadlines, creating art feels like therapy to her. Before the pandemic, it was hard to fit in a painting session in the week, but call it a silver lining & she picked up the skill again and started posting on Instagram. Her audience gradually felt strongly in love with her works. Now she even pursues high-end collaborations with some of the world's topmost brands. Following her mother's advice and belief in her abilities she now believes that one life is too short for all the heart wants to do!

Her message to all creative souls is this:
"as my story tells you can be in one career and still continue your arts. It just takes confidence and dedication. You must be passionate about what you always wanted to do in your life. Set up a goal and try to achieve it. I want to tell beginners to continue their work no matter what the outcome is, one day you will succeed. Don't give up and keep going on. Learn from YouTube and skillshare platforms and develop your skills. Don't focus on numbers (followers on different social media like Instagram, Yt), Focus on your own skills. Try to create art for your own and don't let social media affect your health. Quality really matters over quantity."
---
If you want to read another great artist's story here's one