Living Through The Little Sights: Pranita Kocharekar
An immensely talented illustrator, Pranita Kocharekar walks us through her artistic journey and the importance of being compassionate.
Boisterous, cartoonish and deeply touching, Pranita Kocharekar's artwork has its own way of catching your eye. There is a vibrancy in her illustrations that blends levity and sincerity in a manner that is incredibly difficult to replicate. This is art, for sure. However, it's also a visual space for those needing a little bit of 'pick-me-up'. Drawing on shades of everyday life, Kocharekar's illustrative work is, perhaps, a visual outpouring of her own personal experiences and thoughts. It is, indeed, a wonderful world she has built, one tinted by an overarching thought of just being a tiny bit better through the little things.
Born and raised in Mumbai, Kocharekar has been immersed in art ever since her childhood. As a child, she was given complete creative agency, always finding it easier to communicate through visuals rather than words. That initial experience planted the idea of being an artist, in some form or the other, in her head. And, while she stuck to art, through her school life, she only began to see it through a professional lens once she went to pursue art as part of her higher education. Having pursued and completed her Bachelor's degree in Fine Arts, specializing in Commercial Art and Typography, Kocharekar found a competitive spirit in herself, deigning to, finally, start commercializing her artwork. It was a period of transition and learning, one which she spent realigning her perspective on art as a hobby to art as a profession. And, she has never looked back.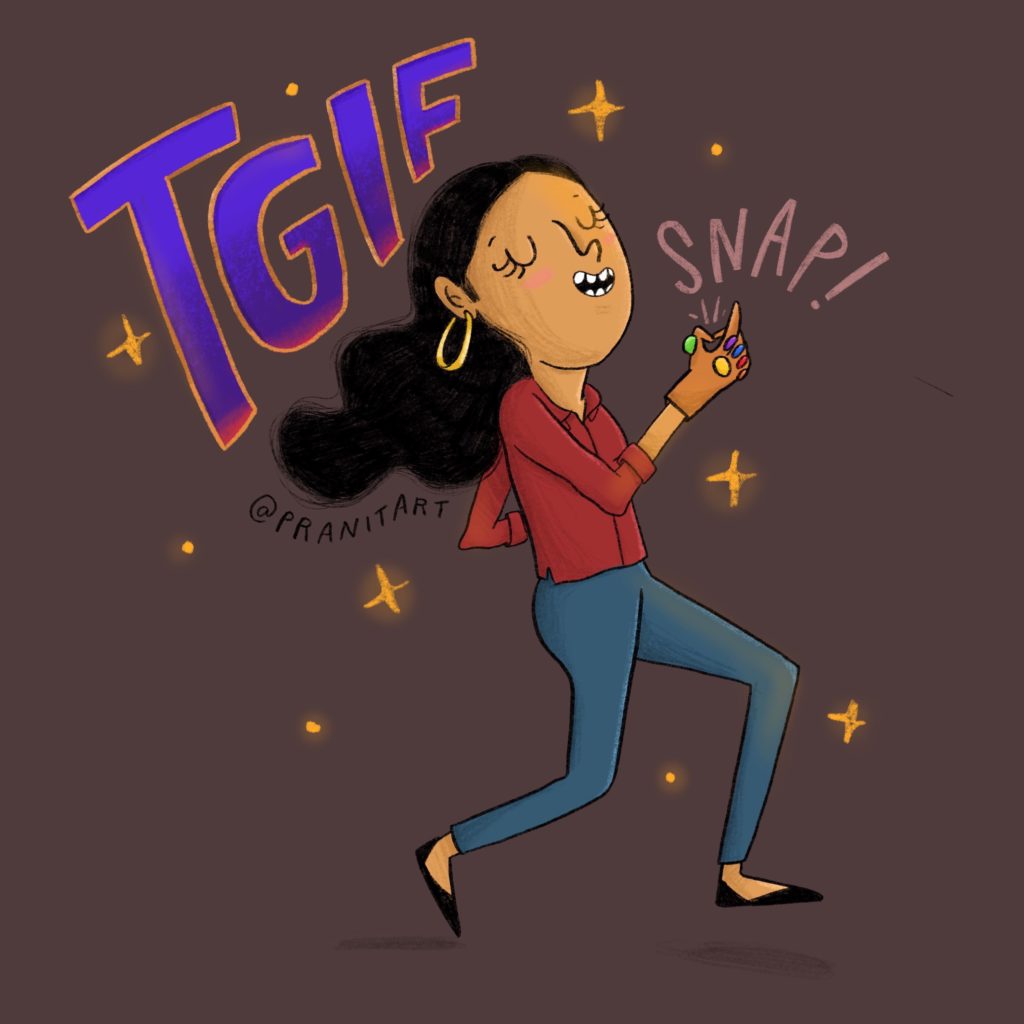 Through all this, Kocharekar believed it to be immensely important to keep her prior inclination to communicate visually; ergo, she began uploading her art on Instagram, under her own personal banner of 'Pranitart'. That is not the only thing she believes in. For her, creativity is only ever possible once the mind, itself, has found its own space to rest and recuperate.
It is, in point of fact, an absolute certainty that Kocharekar does not count herself amongst those who let doubts get the better of her. When she finished college, she did so as one of the toppers among her class. That said, she did go on to receive a lot of offers, opportunities that would have opened up a lot of avenues for her. However, she never felt like any of those offers would keep her interested in the longer scheme of things. It was, then, that she decided to reject all those opportunities and start her own freelancing practice. That was 7 years ago and, while, initially, she found her decision being questioned by others, she is glad she took that step, deeming it to be one of the bravest things she has ever done.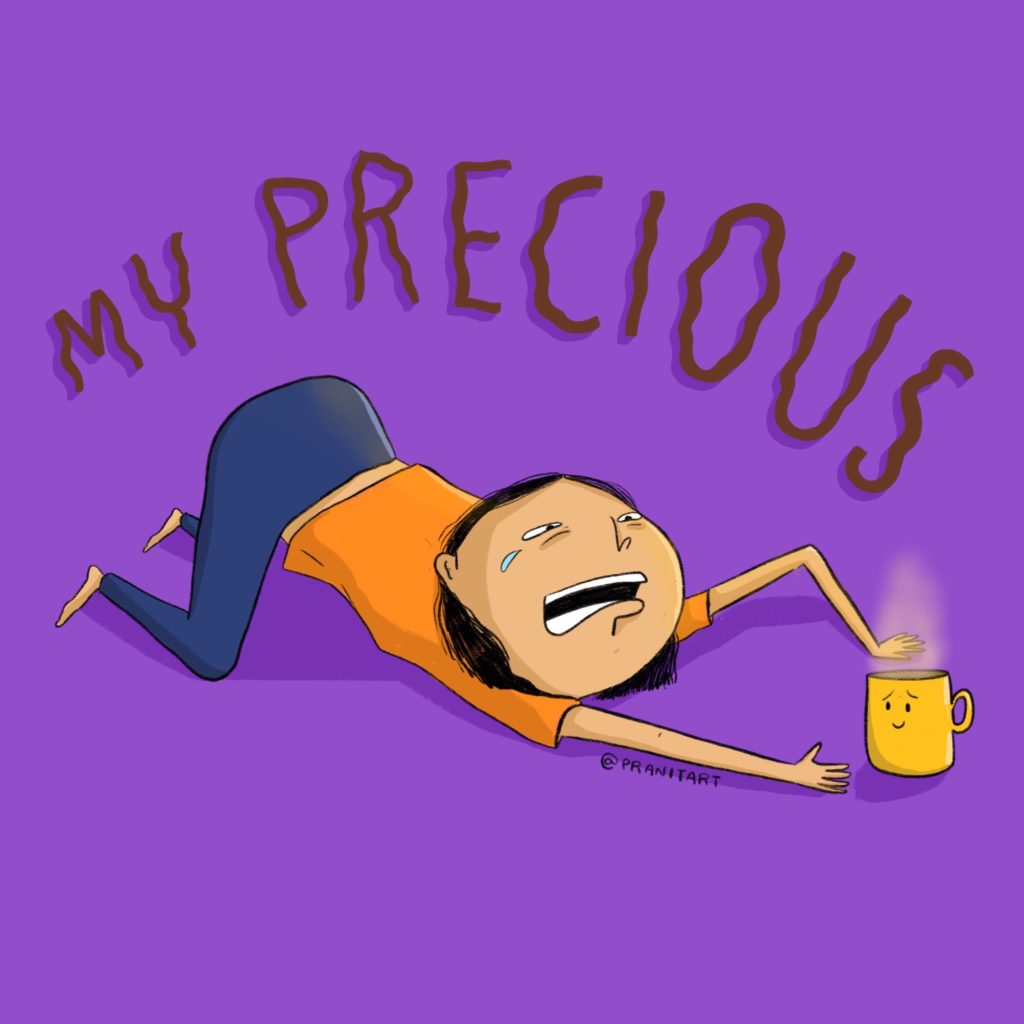 It all worked out in the end. Kocharekar, in her first year of freelancing, collaborated with Ogilvy & Mather for an illustrative campaign for Vodafone. That marked the beginning of her career. Following that, she has found her own personal illustrative projects to be a source for consistently drawing in new clients, with '#AcknowledgeAnxiety' being one of them.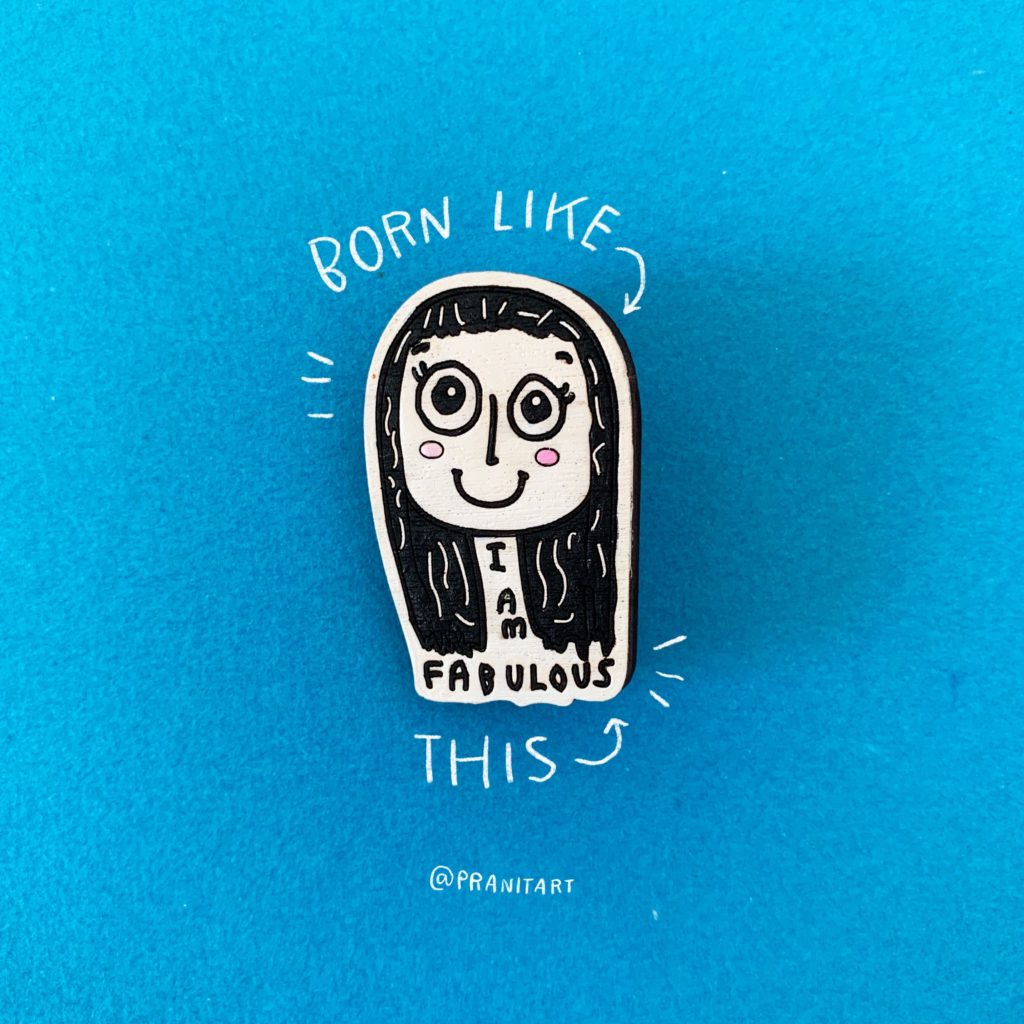 It has not been a completely hassle-free road, however. Kocharekar constantly finds the idea of 'fitting in' to be a consistent pressure. As she states, however, all that she pays heed to is her own journey and needs, finding that to be the singular way of keeping her aligned with her own goals and dreams.
Even so, she, at the cusp of her burgeoning career, found it challenging to deal with her clients, who, at times, took her time and skill for granted. Recognizing this, she worked on creating a more structured 'Terms & Conditions'. Ever since then, her experience of working with her clients has been a more enjoyable one, becoming a seamless interaction that is characterized by mutual respect. Kocharekar, now, even offers and conducts workshop sessions, where she, based on her own experiences, guides other creative professionals on how to interact with their clients and create their own 'Terms & Conditions'.
In a spiritual journey that is fuelled by art, Kocharekar, through her work, tries to raise awareness about mental health, believing compassion to be the most important thing to keep in mind as we go about our daily lives. As such, she preaches the same line of thought to others. For her, individual realization of talent can only manifest itself through persistent effort and, more importantly, belief. Understanding one's own self, while shedding previously held notions, is, as she says, not only cathartic but also critical to living a more fulfilled life.
Positive reaffirmation, indeed.
Meticulously Illustrating Her Way Through Life: Vaishnavi Giri
Aspiring to unfurl waves of kindness and compassion through her endeavours, illustrator Vaishnavi Giri shares her journey with us.
Progressing meticulously in the direction of her dreams, Vaishnavi Giri confidently approaches the start of each day. She looks ahead and reckons the promise of a kind and compassionate world. An inventive illustrator, an up-and-coming entrepreneur, and a young mom to two adorable kids, she plays a myriad of roles every day. Perhaps a more befitting description for her is the lady of multi-tasking. Substantively, she efficiently leads her brand: Wildpaper; composes illustrations; and enjoys baking cookies with her kids, who sniff their way into the kitchen.
Early Life!
Her creative inclination began at a very young age. As a six-year-old girl, she loved drawing anything and everything that her tiny fingers could trace and outline. As a young kid, she fell in love with the illustrations composed by Jack Kirby for Marvel comic books series. Of late, she confesses that Oliver Jeffers is her favourite illustrator. She appreciates the meaningful message that he rolls out for the world.
A thoroughbred Chennaite, she has lived her childhood embracing her native culture. She immensely loved her homeland. On that account, she decided to return to India after completing her higher studies in the UK. She recalls that it was tempting to stay abroad. Yet, her heart recognized that her life would hardly be as colourful as back at home. She had to return.
Her Nomadic Life
Upon returning from the UK, she immediately decided to work with a small production house as an intern. And here she met a couple of art directors. In retrospect, she finds it hard to believe how she told her dad that she wants to work in the Tamil Film industry. Her stint as an assistant art director took her to different locations. Her nomadic life (as she amusingly re-christens her bygone days) continued for the next three and a half years.
Breakthrough Moment Of Her Life
Her nomadic life coincided with the breakthrough moment of her growth. She vividly recalls her experience as a 22-year-old young assistant in a unit of 300 seasoned crew members who inadvertently reminded her of naivety and inexperience. In the same breath, she recollects the words of the art director, "Ignore the fact that you are a girl. Your gender never matters. Your years of experience never matter. If you are afraid: take a step back to figure out what is holding you back. Never let anyone else tell you what to do." That day onward, she has willingly taken up the ownership of every job she had to accomplish.
A Short Detour To a Rooted Life
To take a break from journeying, she swished her way into a start-up ecosystem that offered her the delight of learning new skills and experimenting with innovative ideas. Here, she familiarised herself with product architecture, UI, UX and much more.
Her Eureka Moment !
The brand – Wildpaper produces early childhood learning tools for young kids. Strangely, the enterprise kick-started as a home project which translated to a business model. One fine day, as she was sitting near her two-year-old son at home, she experienced her Eureka moment. And that day, she had been busily making arrangements for the delivery of 133 couriers. No longer, the home-based project was limited to a fun-filled activity that she enjoyed as a light-hearted pastime.
Her initial support system was the close circle of family and friends. They have been the motivating factor as their constant encouragement pushed her to advance self-assuredly in the direction of her dreams.
Creating Lively Illustrations
Her illustrations appear in various forms. And the majority of the figurations foreground the theme of the natural world. She accredits visual art as a medium that offers freedom of expression. Sitting at her desk, she spends long hours actively figuring out the layouts. She remarks, "The fine-tuning and reiterating composition is as much an introspective process as it is a path that leads to healing of the soul."
Not all days are measurably productive. On some days, the ideas are out of sorts, and the illustrations do not just seem right. Such days turn out to be heart-wrenching as it requires restarting the work with a fresh perspective.
The Way Ahead !
As a business owner, she envisions that more passionate entrepreneurs will create alternative learning tools for young learners. Ardently she hopes that Wildpaper becomes a brand that people associate with nature-centric products. She is keen on building a team that collaborates with more artists, researchers and authors.
It takes an entrepreneur like Vaishnavi Giri to remind us of the finer details of our life that we often trample upon as we get caught up in the never-ending race. She prompts us to be kind to ourselves and empathise with others.
Her 5-point mantra for success!
Go ahead and achieve. Just keep moving forward. If something new comes in your path, you have to take it in your stride.
If it gets too challenging, take a few paces back. Slow down.
Figure out why something is getting tough. Analyse and get better at it.
Find the courage to go forward.
Always be open to learning new things in life.