Photographers Who Have Become Masters Of The Monochrome!
Most of the photography through the ages has been occupied by Black, White and Grey.
These photographers bring us a new spin on the age-old art.
Let's take a trip down memory lane. No, not our own but that of the concept of photography. Think of how fast the world changes, how people and landscapes change. But one can observe how in the grand scheme of things, some things never change. Which is probably why we all have a desire to capture and store our memories, to share them to a world which we'll never see. To connect with them through threads of similarly felt emotions. Is that not how one feels when they look at old black and white pictures? It feels like time travel. And this is why Black and White photography is so impactful
Here's a fun technicality: Monochrome and B&W aren't exactly interchangeable terms. As the word suggests, monochrome indicates to 'one' hue. On the other hand, B&W pictures will only show you three colours- Black, White and Grey! There needs to be meaning ingrained in each photograph; it should have a purpose and a story.
And these Three are masterful at that…
"Sree"sailam Pasupula has a vast and diverse portfolio, but his monochrome work really does stand out. With high contrasts and wonderful projections, this talented Indian has done it all: From the real to the surreal.
Rajiv Sharma has captured his own corner in the world. His passion for wildlife photography has brought us some amazing visions from the land of the wild. From Avians to Mammals, he has covered the skies and the ground. Brilliance all around.
Last but not least, is Ganesh Vanare. With over 3 Lakh followers, his skills precede him. He uses focus and hues expertly to frame not just a picture but a story. From mountains to rivers to railway stations, there is no limit to his dexterity. 
A Single Drop Of The Human Spirit: Harshal Nikale
Harshal Nikale, an immensely talented photographer, talks about his journey and the circumstances that he had to navigate.
If you look at his work, you can clearly see the injection of the human spirit in the photographs he takes. Each picture contains an emotional element, one that he draws from his subjects and binds to the overarching theme of his work. And while he may not disclose it completely, it would, perhaps, be not too much of a stretch to say Harshal Nikale's own personality bleeds into the manner in which he pursues photography as a craft. With larger thematic infusions of the human experience in his pictures, Harshal stands amongst the celebrated artists that are pushing the boundaries of their craft.
Raised in Mumbai, Harshal, now, realises that he has sort of adapted the fast paced life of the city into his own approach to work. It comes as a surprise to me, then, that his initial plan never had anything to do with photography. In fact, he was gearing up to pursue a career in sports. Harshal had played badminton and volleyball at the State level, during his college years, and wanted to explore his opportunities further in this regard. His father, however, was in love with photography and was an incredibly talented photographer in his own right.
In November of 2013, Harshal was seriously injured in an accident, which left him with major complications in his right leg. He explains that the incident left him in ICU for almost four weeks and he took an additional four hundred days to be able to walk and run with, somewhat, relative normalcy. Even so, he still feels residual pain and discomfort in his leg, something that he has made himself get accustomed to by now. The major fallout from this whole period in his life meant that Harshal would not be able to pursue a career in sports as he had first envisioned. His earliest dream was something that he, now, had to let go of. Still, even after the accident, Harshal went on to complete his engineering course and graduate with his degree.
Spending the next three to four months, after his graduation, at a corporate job, Harshal came to understand that this was something he could not put his heart into. He found the lifestyle somewhat suffocating. He needed to step back and reevaluate. His initial plan was in shambles. However, there was still something that he could salvage from it. His love for travelling. You see, back when he was competing at the various sporting events held throughout the country, Harshal was travelling to different parts of the country, immersing himself in the food and the local lifestyle that these places had to offer. Sure, competing in an event meant he had very little time for anything other than training and practice, however, whatever time he could manage, he spent it on understanding the cultural and social atmosphere of the places he was travelling to. Thinking back to this, he quit his job and began exploring options that would allow him to travel while also allowing him to make a living from it.
While he did consider the options available to him, a part of Harshal, perhaps, inherited his father's love for photography. Settling on that, he chose to pursue it. A friend of his, who was a chef at a cruise ship, informed him of an opportunity that was available. Harshal would come on board the cruise ship and be hired for the position of the cruise photographer. The only hitch was that the position required him to have completed a certified course in photography. That, at the time, was something Harshal did not have.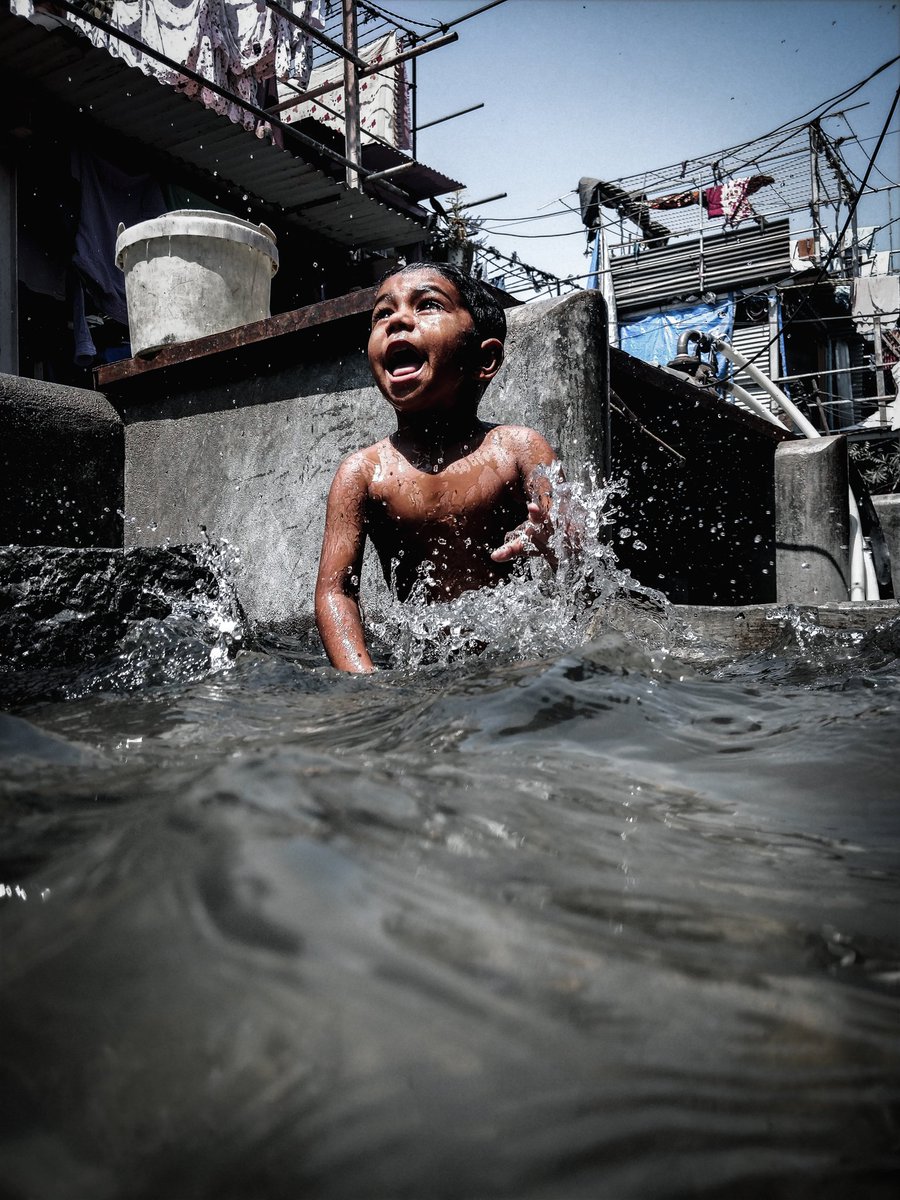 Wanting his parents to have some time to themselves, Harshal decided to move to Pune to pursue a photography course at the Bhartya Vidyapeeth School of Photography. A complete beginner to the craft, Harshal knew very little about how to actually go about the course. Borrowing a camera from a cousin, so that he could, at least, finish his assignments over the weekend, he was, perhaps, a little lost. It wasn't until he came clean to a professor of his that Harshal found some guidance. The professor, Madhusudan Tawade, was, in fact, more than happy to help him with anything he needed. The only thing he wanted from Harshal, himself, was that he went beyond what was expected from the other students. And, that is exactly what Harshal did. As a matter of fact, he recalls how he aced the first ever assignment, on the topic of 'Depth of Field', that was given to the class.
Finishing his course, Harshal went on the cruise that he was initially planning on. However, the adverse weather conditions started affecting the injury in his leg. You see, Harshal had gone on to have six operations due to his accident earlier and had metal plates in his leg. The rapidly changing weather, during the cruise, was not, by any means, a hospitable environment for that. In consequence, the medical team on board advised Harshal to go home and he was sent back on a medical leave. Things still weren't going his way.
Dejected and frustrated, Harshal, for a brief amount of time, was left feeling a little confused as to what his next steps should be. Deciding to focus on growing a following on Instagram, in order to achieve professional recognition and gain clients, he put all his efforts there. Harshal was realistic in his goals, however. He set small milestones for himself to achieve and took all projects and assignments that came his way, from wedding photography to architecture photography. At the same time, Ganesh Vanare, going by the Instagram handle of 'haram_khor_', was paving a path for himself, back then, in the photography scene in Mumbai. Harshal reveals that he sort of looked up to him and the work he was doing with his team. Soon enough, Vanare noticed Harshal's work and followed him on Instagram. It wasn't much later that Harshal became a part of the team and began travelling the country for various projects and collaborations.
Touching on his own personal style, Harshal reveals that he gravitates towards including a human element in his own work. There is a need, for him, to capture the essence of a place in his photography. When including a human element in his work, he states that he feels that, in doing so, he adds a certain emotional aspect to his work. Even so, while travelling, Harshal looks towards harnessing some of the local life and the cultural atmosphere of the place he is in. Perhaps, this is a remaining need from his previous travels, back when he travelled to compete at sporting events. Back then, however, he never found the time to engage with a place and its people as much as he would have liked to. Now, however, he has complete freedom to do so.
When he looks back at the things he has had to overcome so far, Harshal opens up about some of the uncertainty he faced when he wanted to quit his job. It was difficult when he had to explain to his parents that a corporate life was something he did not want. They, however, supported his decision, endorsing him and, even, paying the fee for his photography course. That, he says, is something that he is incredibly grateful for. Still, that whole period of transition was one of bravest steps that he had to take. Even then, after finishing his course, when he went on to work professionally, as a photographer, the space of being a freelancer was a challenge for him to navigate. Gaining the trust of clients and working to deliver a product, in a highly competitive market, was something that he had to constantly deal with. It is a consistent affair even now, where there are so many other competing photographers who, often, lowball their other peers. This is something that, he says, kind of affects the work of other professional photographers.
When asked about some advice he would give to someone who is aspiring to set out to pursue a field that they are passionate about, Harshal is adamant about being honest with your own self, while recognizing where you stand in the current situation. Pursuing something that you love should be bolstered with the ability to put in the necessary work and the need to contribute, in a larger aspect, to the craft itself. And all of that stems from his own personal experiences. You see, Harshal Harshal's story is not one based on a perfect picture. He has had his highs and lows. Through it all, he has been quite stubborn on facing things the way they come, never letting the circumstances overwhelm him. After all, his picture is a portrait of the human spirit.